USABO Semifinal Training Camp
$900.00
Description
Biolympiads will be running a preparation course for USABO 2021 Semi-finals. This program consists of 7 weeks of intensive training. The students will follow an intensive curriculum prepared by experienced biology olympiad coaches. You will also receive the access to resources of the training course which include:
Handouts for each module mentioned below
Lecture presentations
Weekly quizzes
Lecture recordings
Over the course of 7 weeks, the training camp will cover the most important topics which come up in the USABO exams. The breakdown of topics is:
* Human physiology and Anatomy: 30%
* Cell Biology & Biochemistry: 30%
* Genetics: 15%
* Plant anatomy and physiology: 15%
* Ecology & Ethology: 10%
Key details
Duration: 7 weeks
Schedule: 4 hrs on Saturdays and 4 hrs on Sundays (8 hrs per week)
Class time: 12pm – 2pm EST – Break – 3pm-5pm EST
Course start day: Saturday, 27 February 2021
Course syllabus
The course syllabus is below: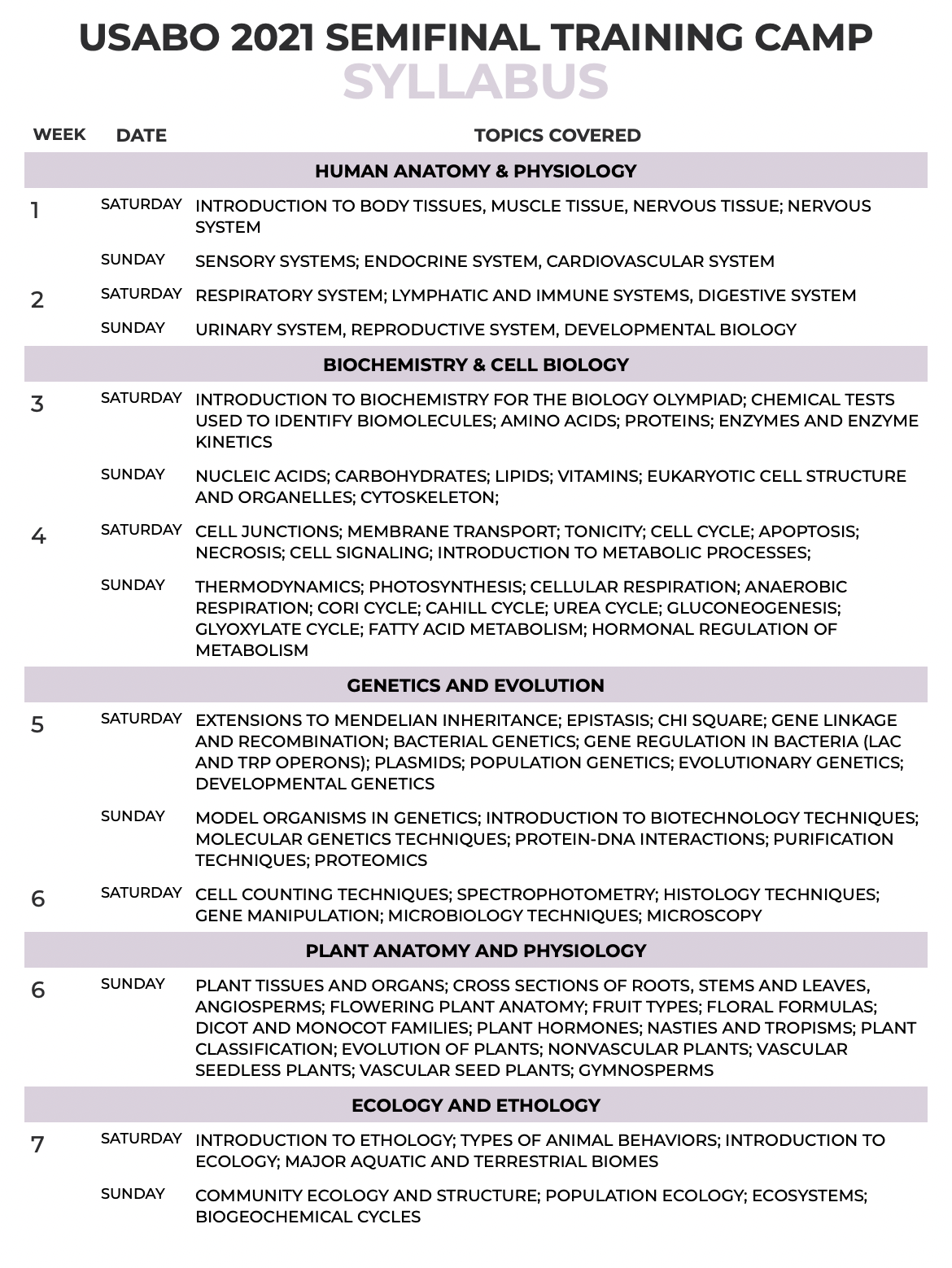 Registration
To register, visit https://forms.gle/EjxngVKeDx6AJzoF6.
If you have any questions, contact us at admin@biolympiads.com
Course learning platform
Example video
Below you can watch one of the recordings from previous training camps.