"If you like to memorize the endless bits and pieces of biological info, then study Biology. If you prefer to understand why it is not a good idea trying to run into a brick wall, then study Physics. But if you simply enjoy being a detective and would like to hone your knowledge, logic, intuition and common sense while having fun solving Chemistry problems, then IChO could be the right choice for you."
ANONYMOUS IN COLLEGECONFIDENTIAL.COM
ABOUT
Biolympiads.com is the first website created to help you prepare for biology olympiads and other STEM competitions. Whether you are preparing for your national biology olympiad, school biology exam (for example, AP Biology), MCAT, BMAT or if you are just interested in life sciences, this website is for you.
Established on the 4th of July 2014, Biolympiads.com contains information not only about biology olympiads from all over the world (including USABO, IBO, BBO, INBO and many others), but also about other biology-related competitions ranging from the Science Olympiad, Science Bowl and Brain Bee. We also gathered various science-related competitions, including research project contests, summer internships, and essay contests.
OUR MISSION
Our goal at Biolympiads.com is to encourage students from all over the world to participate in science and STEM competitions and to spread awareness about these opportunities globally.
Don't forget that all your hard work will one day bring ground-breaking discoveries to light that will change lives of many people. So work hard, share your knowledge, and help your peers to master biology because only together we will make science benefit us!
ABOUT ME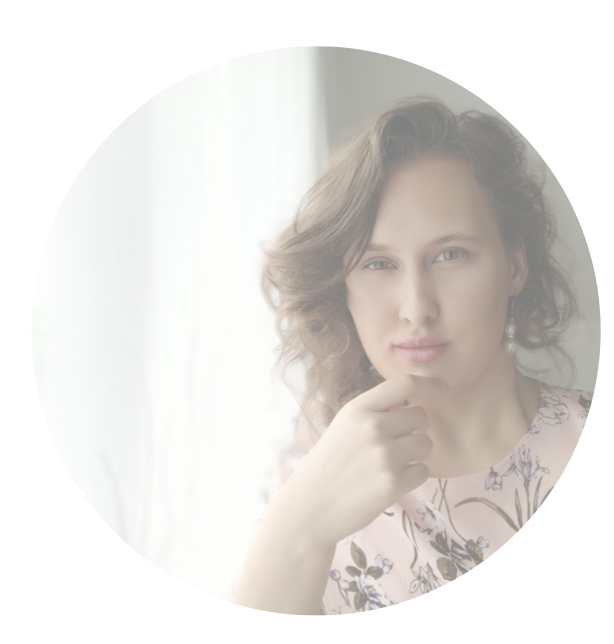 My name is Martyna and I am an edupreneur passionate about biology and science education. I created this website for biology olympiads and contests to spread a word about amazing opportunities for high school students.
I am a former participant of the International Biology Olympiad 2012 in Singapore and International Biology Olympiad 2013 in Switzerland where both times I won a bronze medal. In addition, 3 times in a row I won a gold medal in theLithuanian National Biology Olympiad (LitBO) which made me unbeatable in the country in 2011, 2012 and, 2013. On Biolympiads.com, I would like to share my experience that I have acquired during those years while I was preparing for the IBO.
In 2013, I established Biolympiads Academy and have been tutoring students for the biology olympiad since then.

I obtained my BSc (Hons) in Biomedical sciences (Anatomy) with First class in 2017 from the University of Aberdeen, UK. In 2018, I published my first book, 'How to Prepare for the Biology Olympiad and Science Competitions'.
---
MY DIPLOMAS & CERTIFICATES
---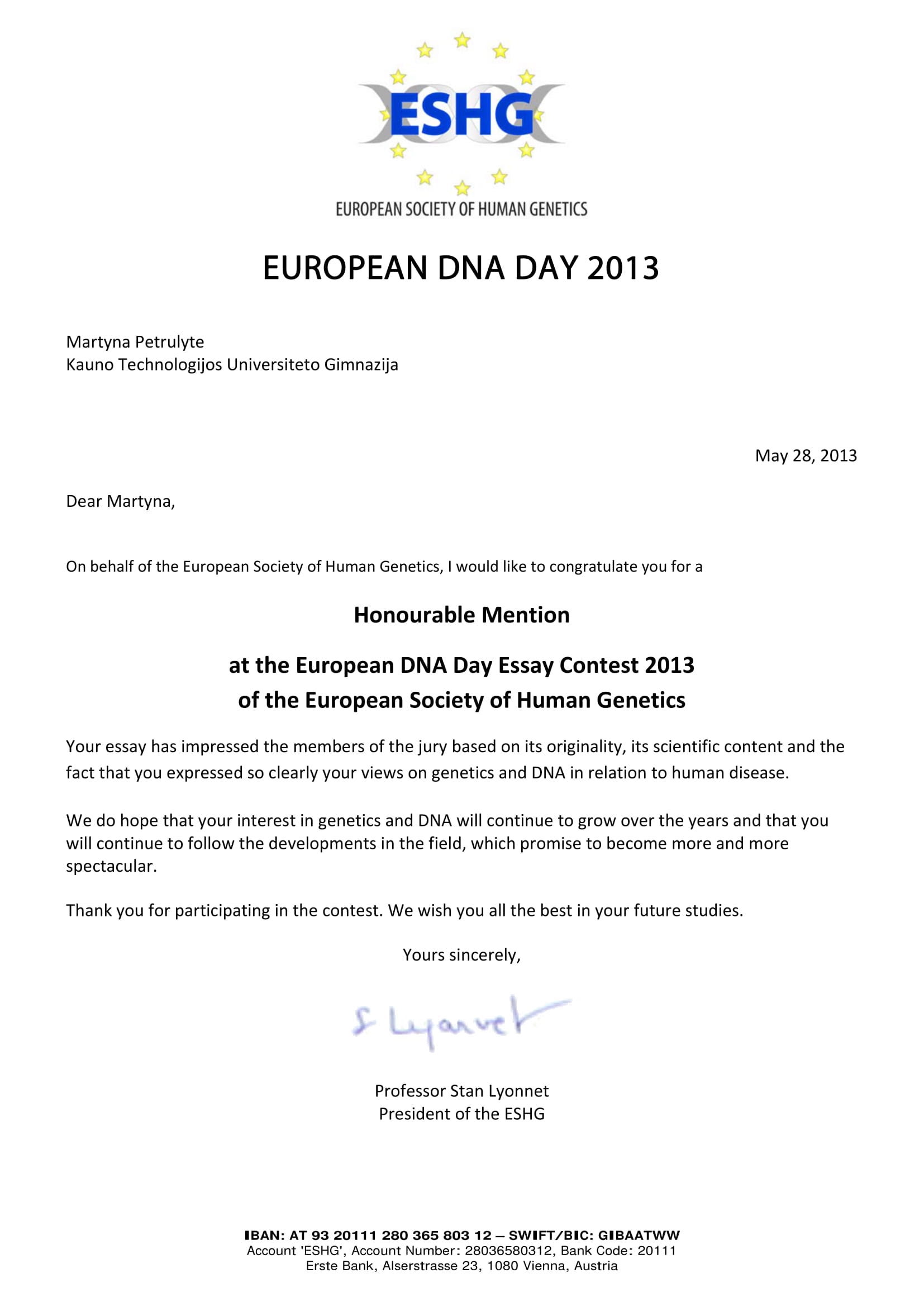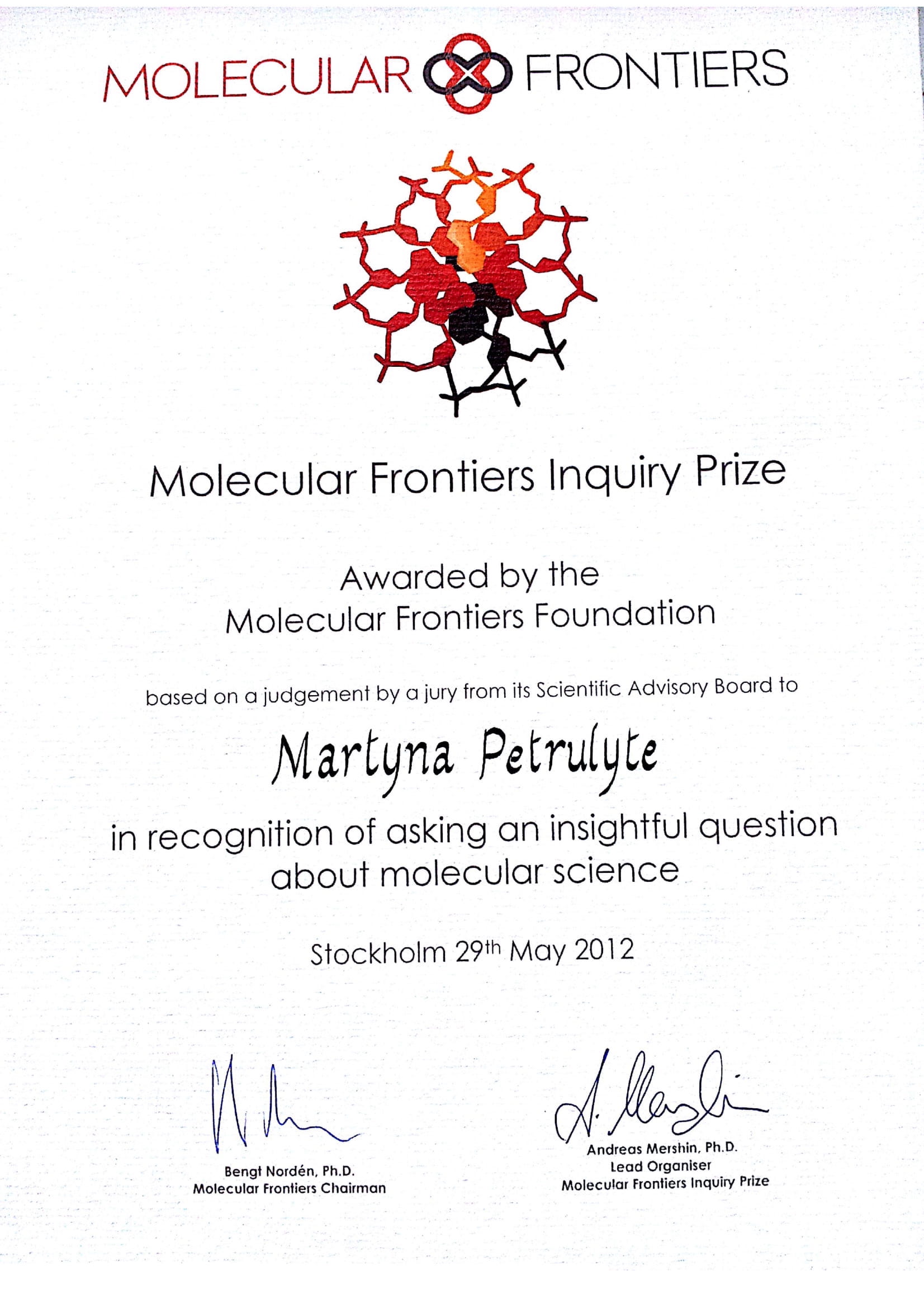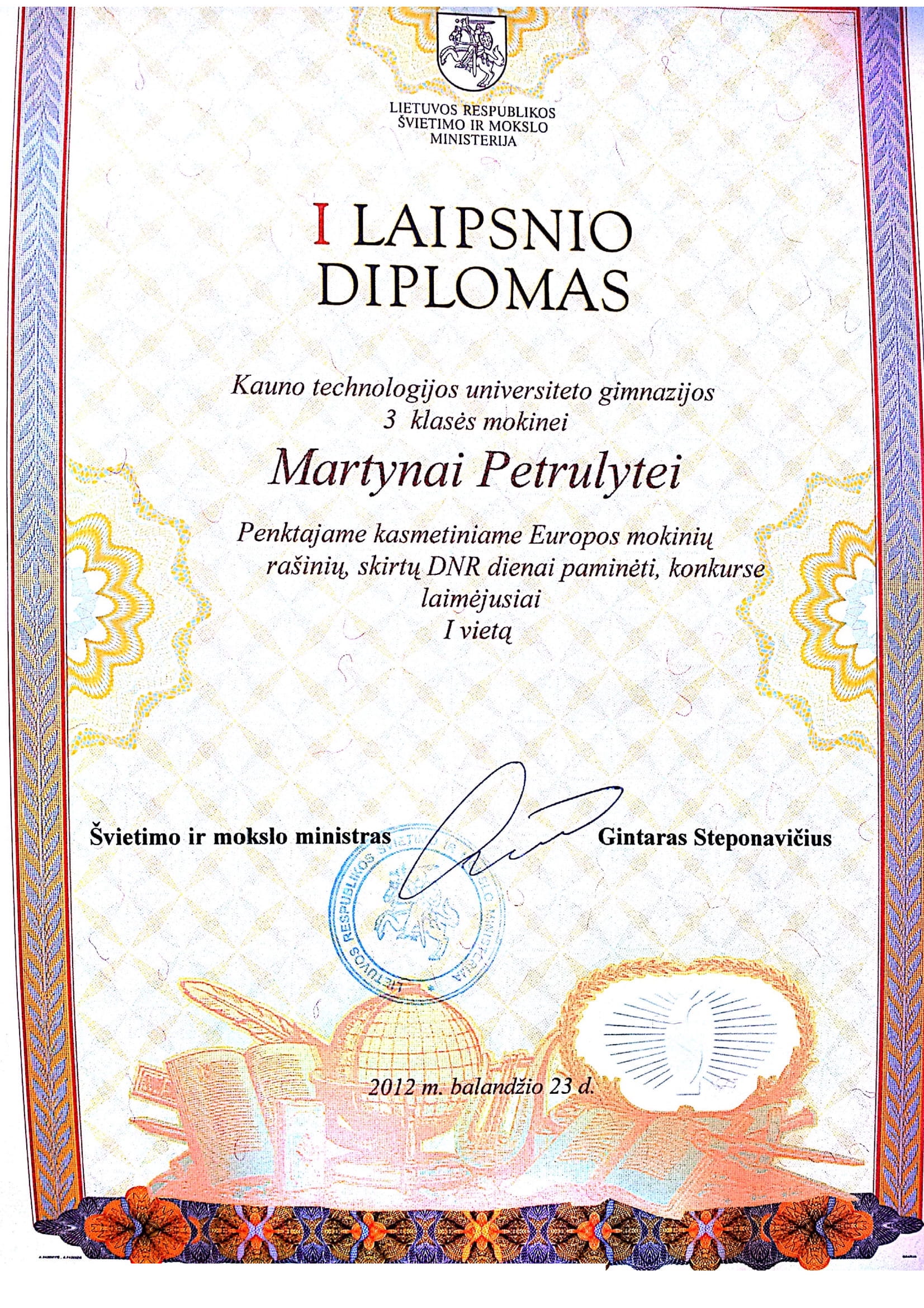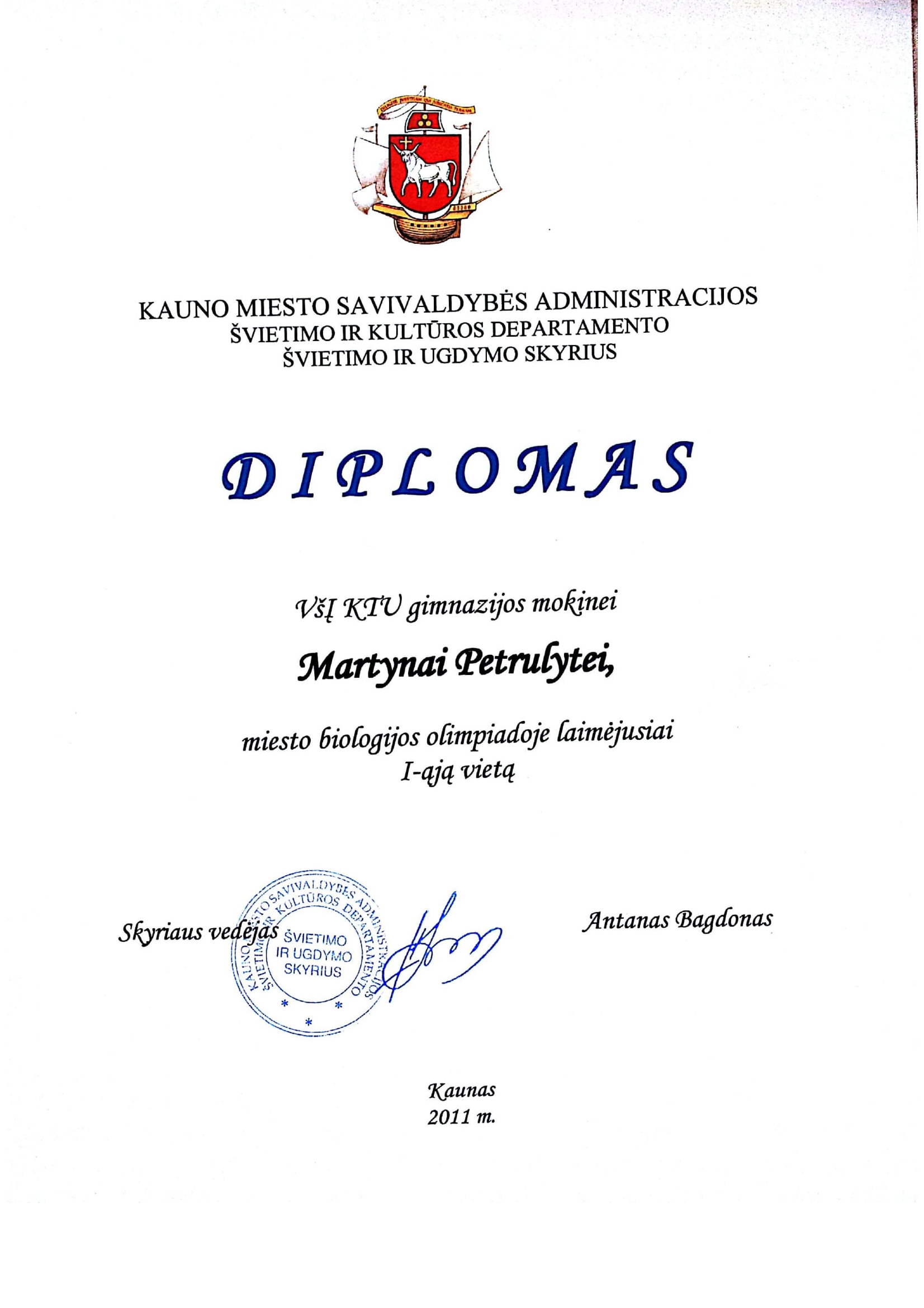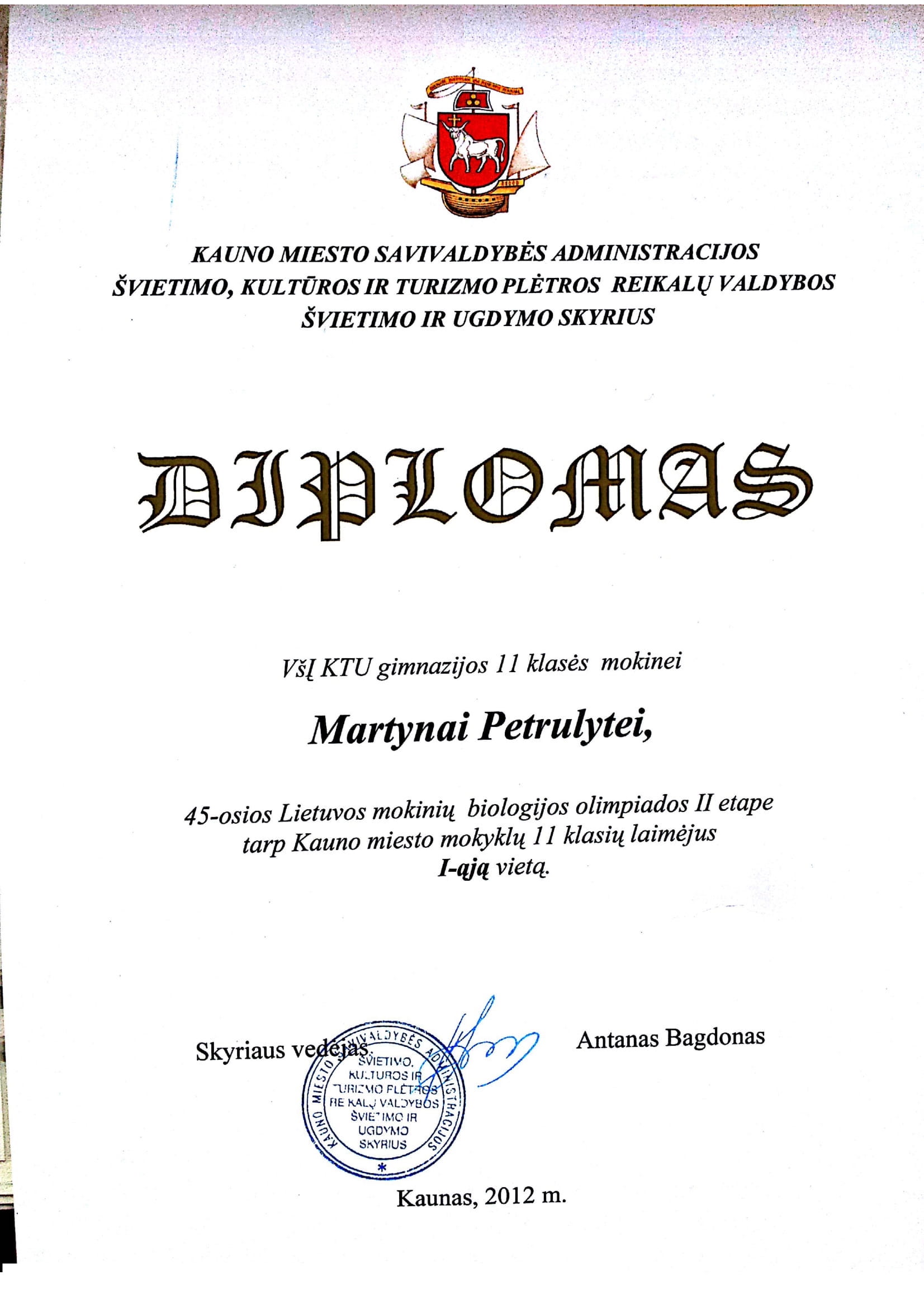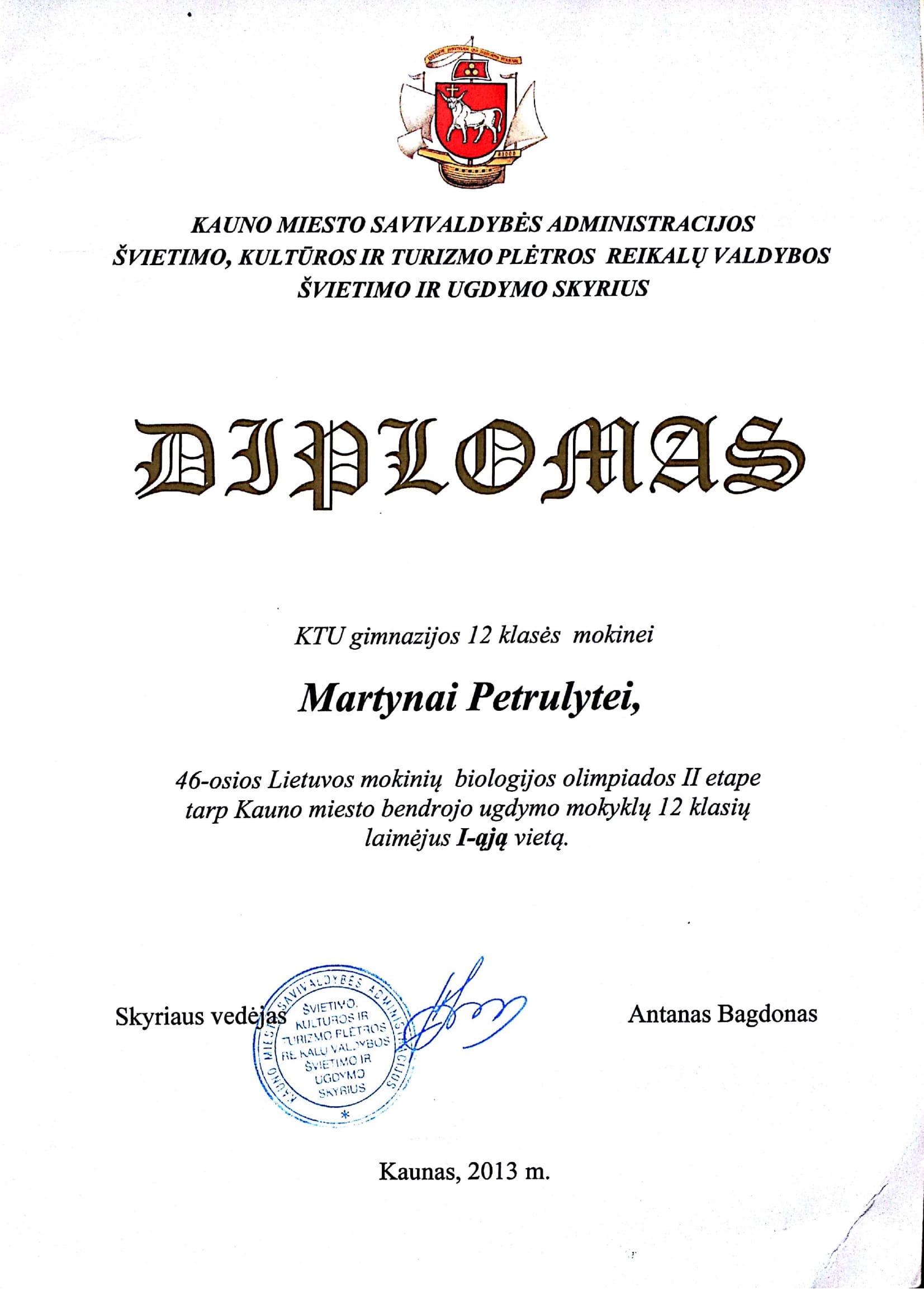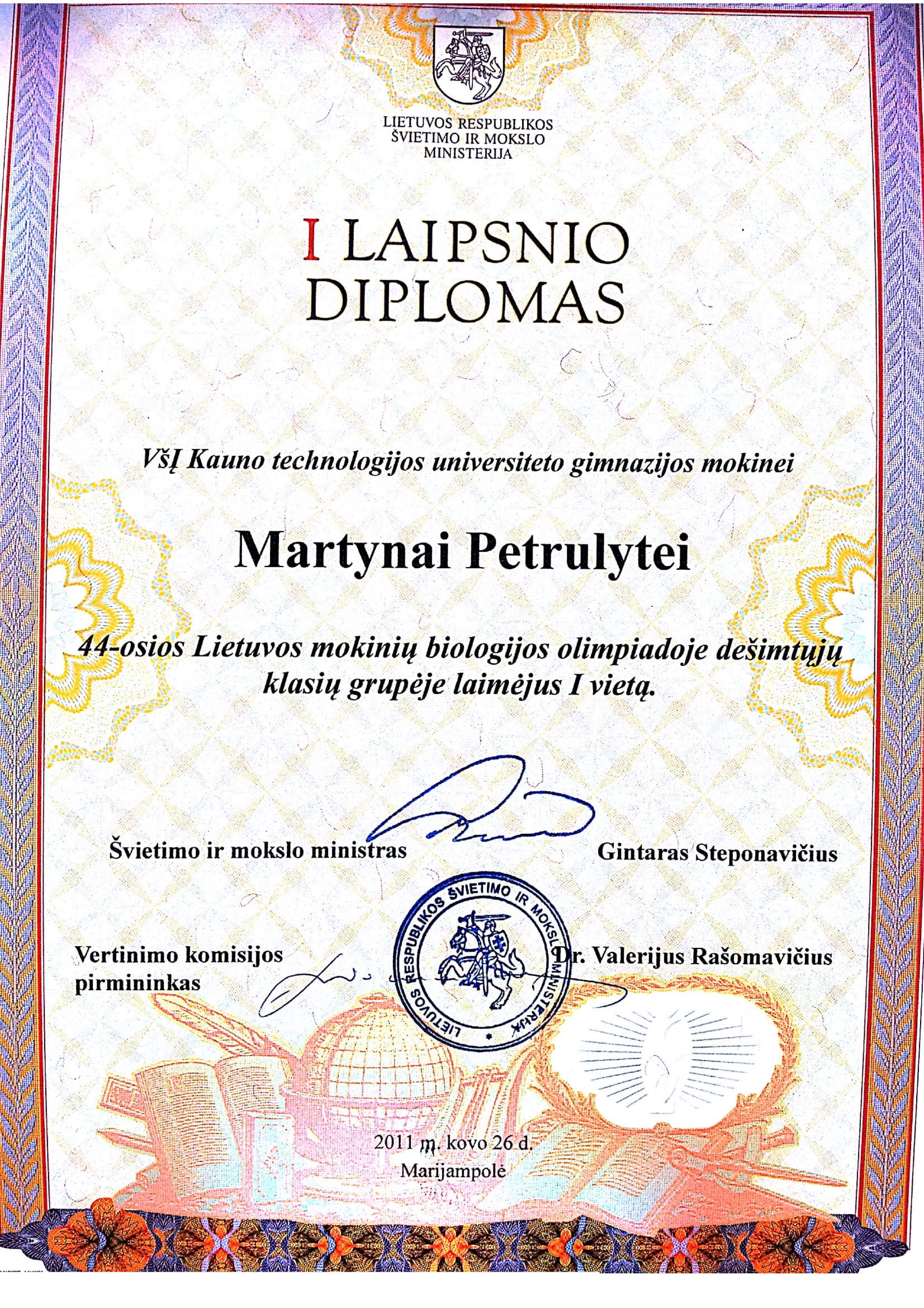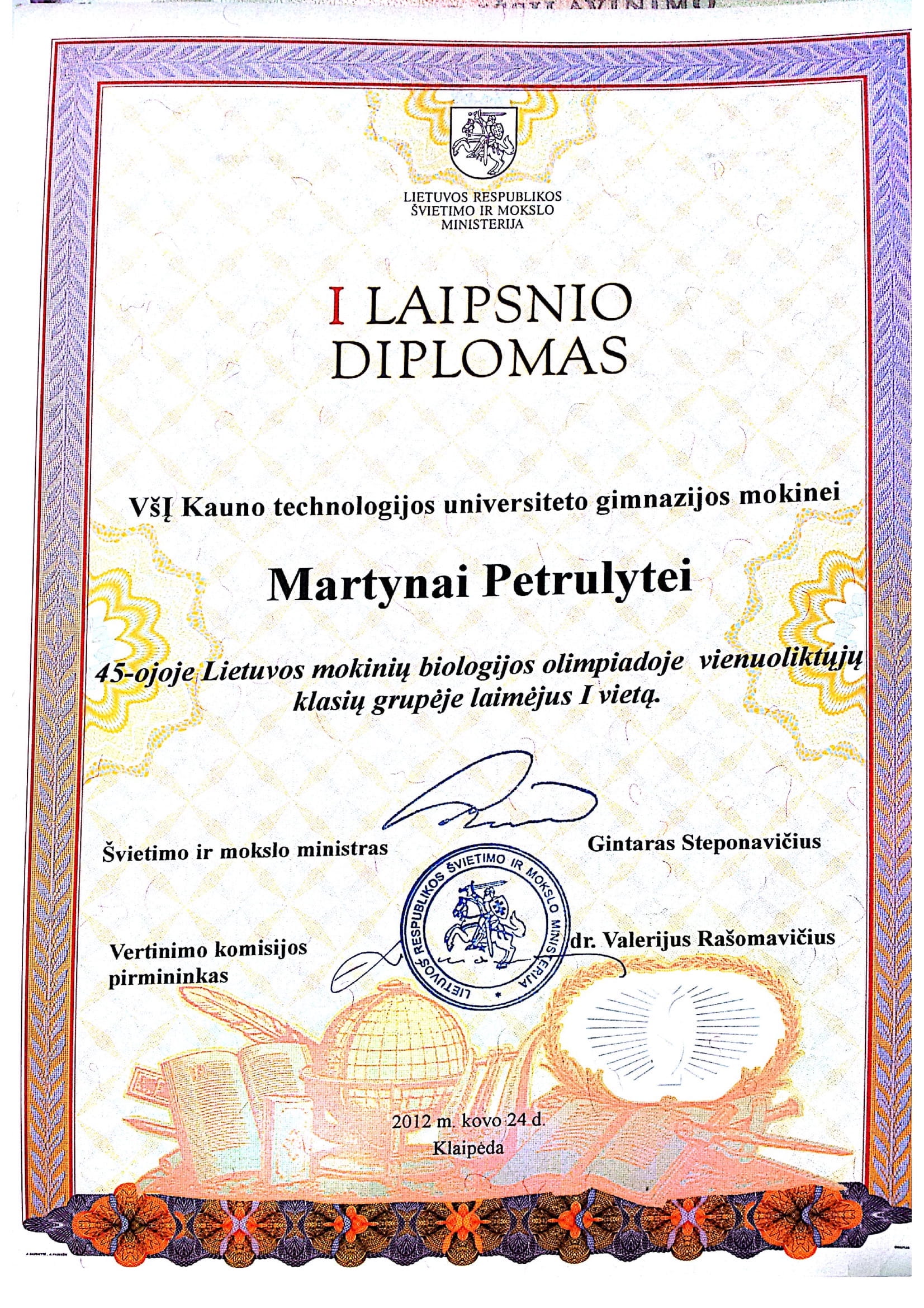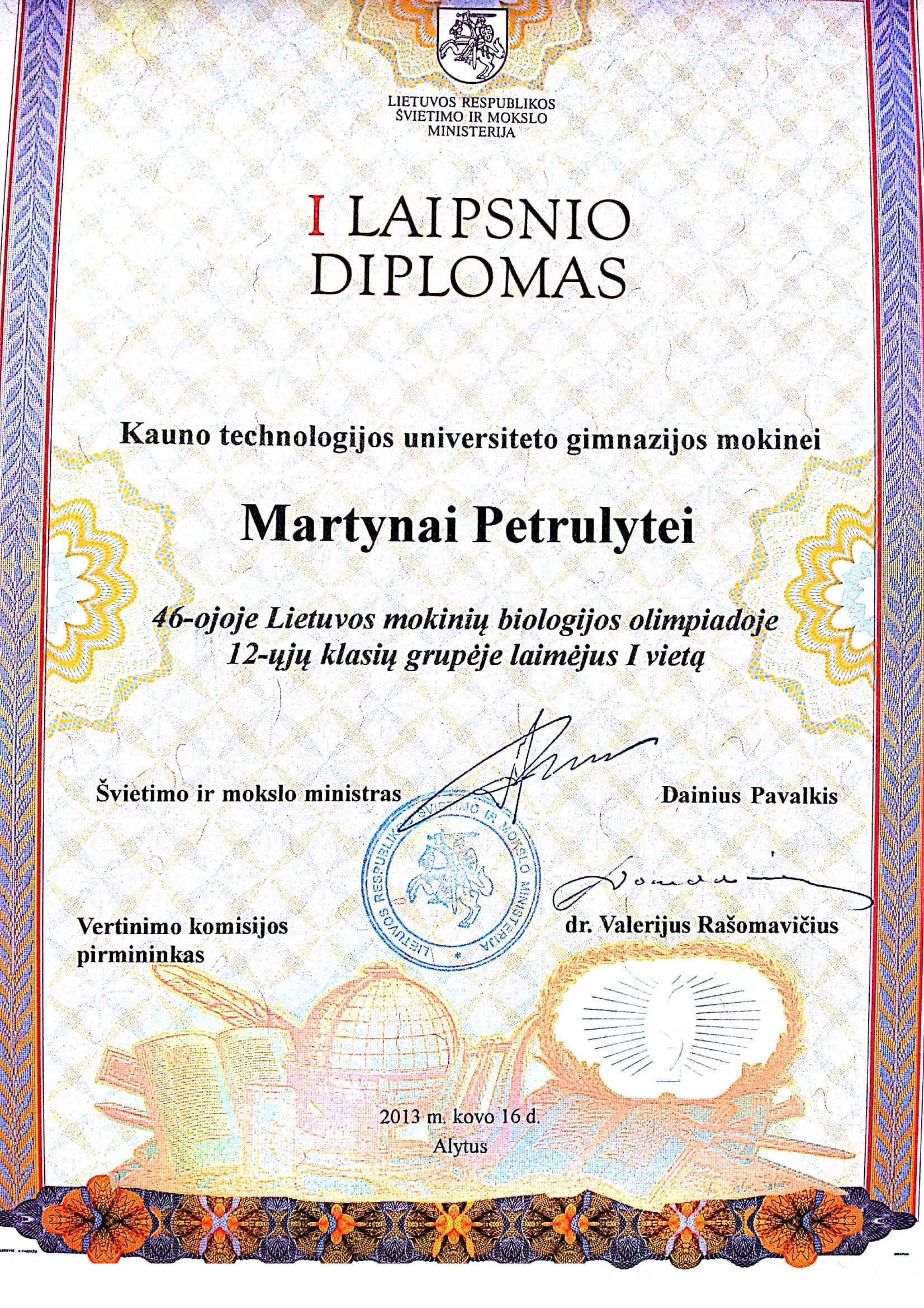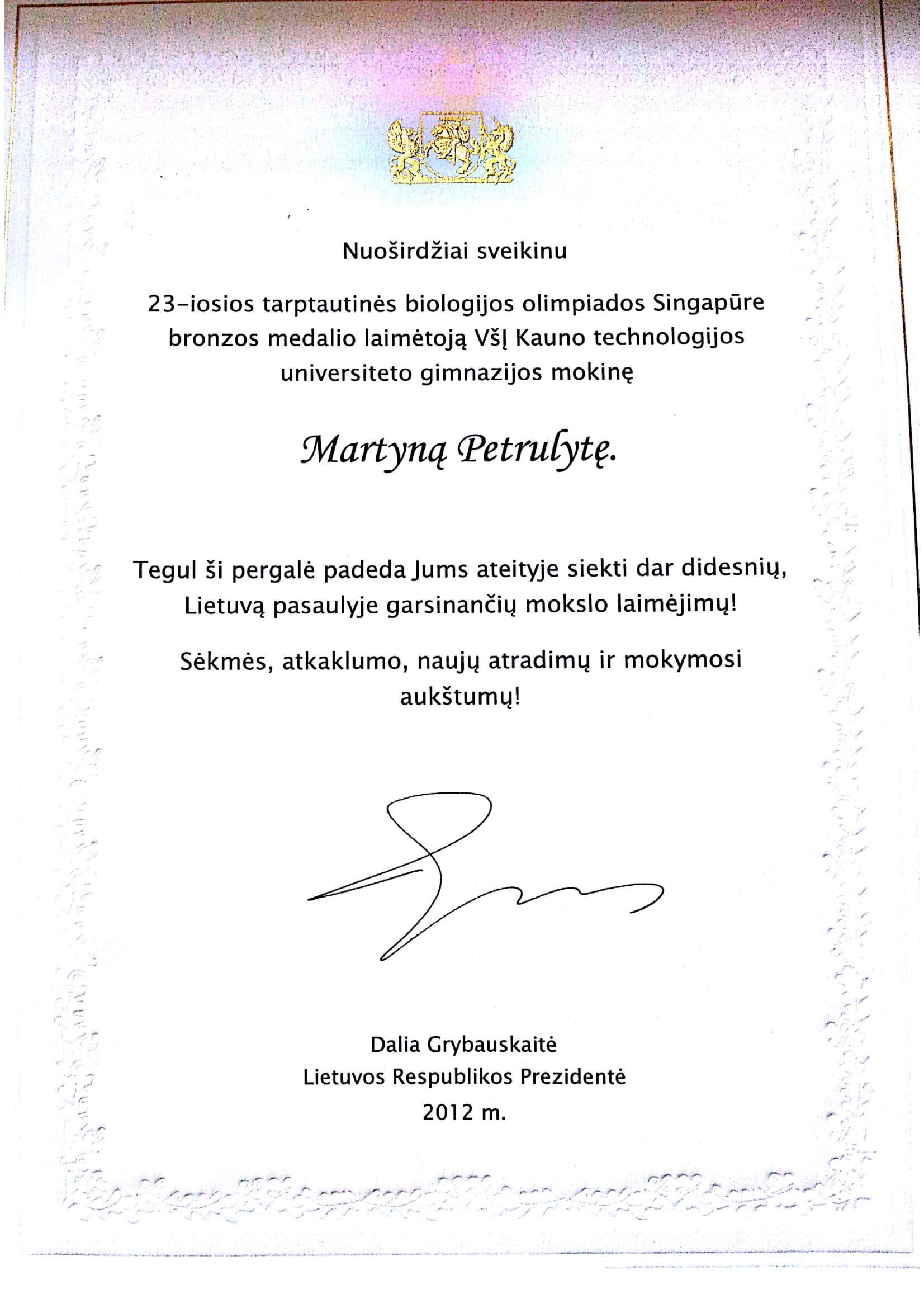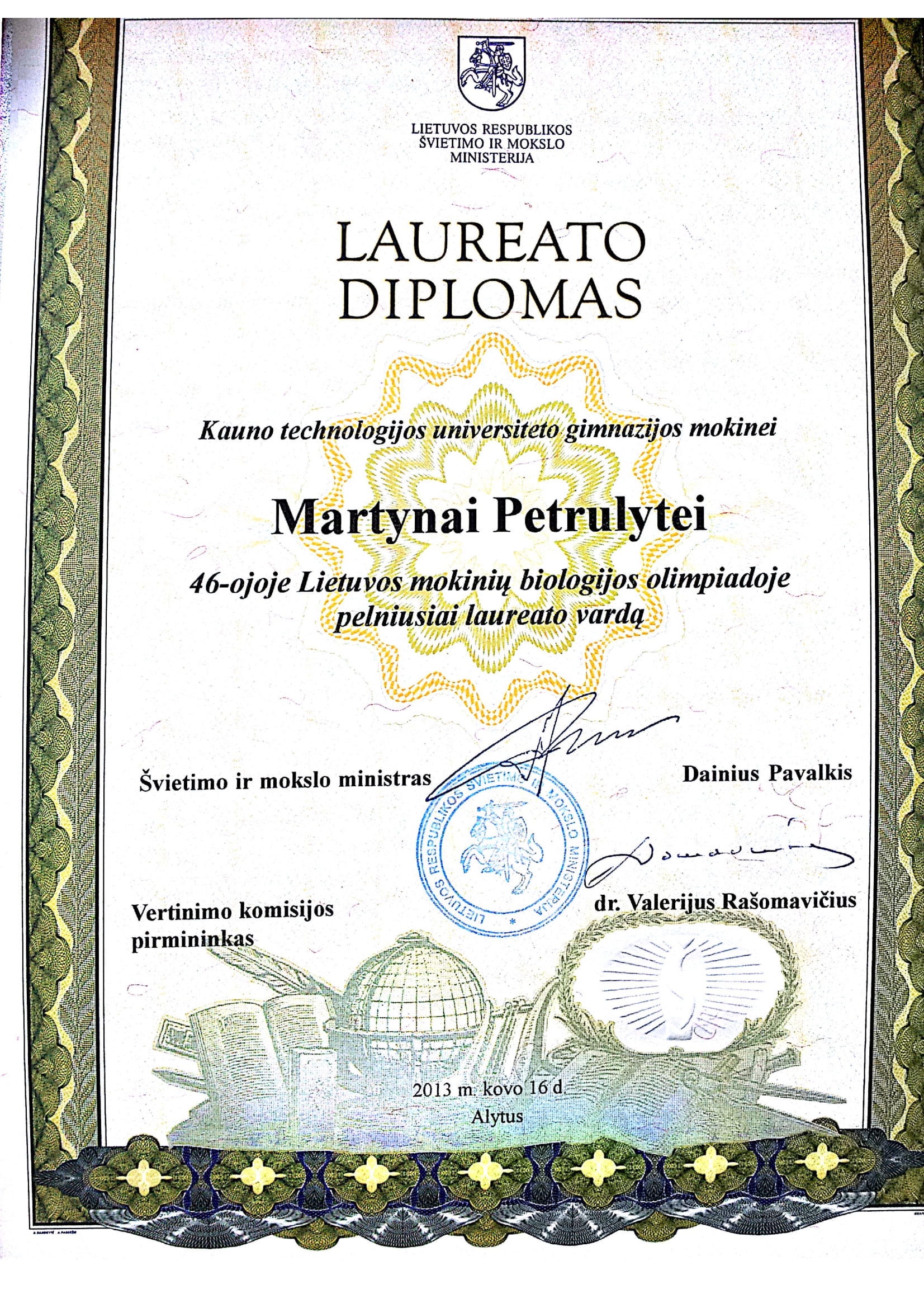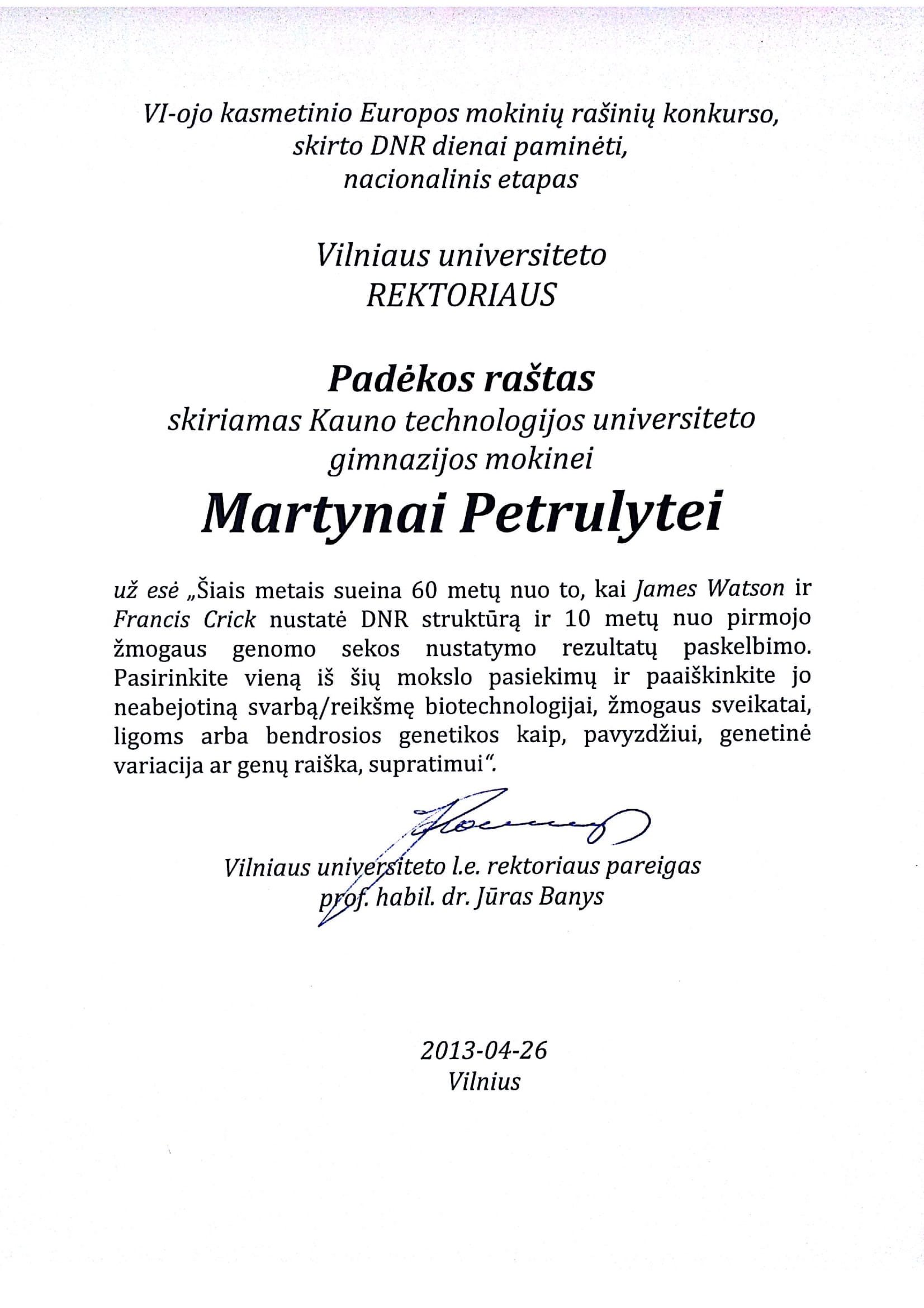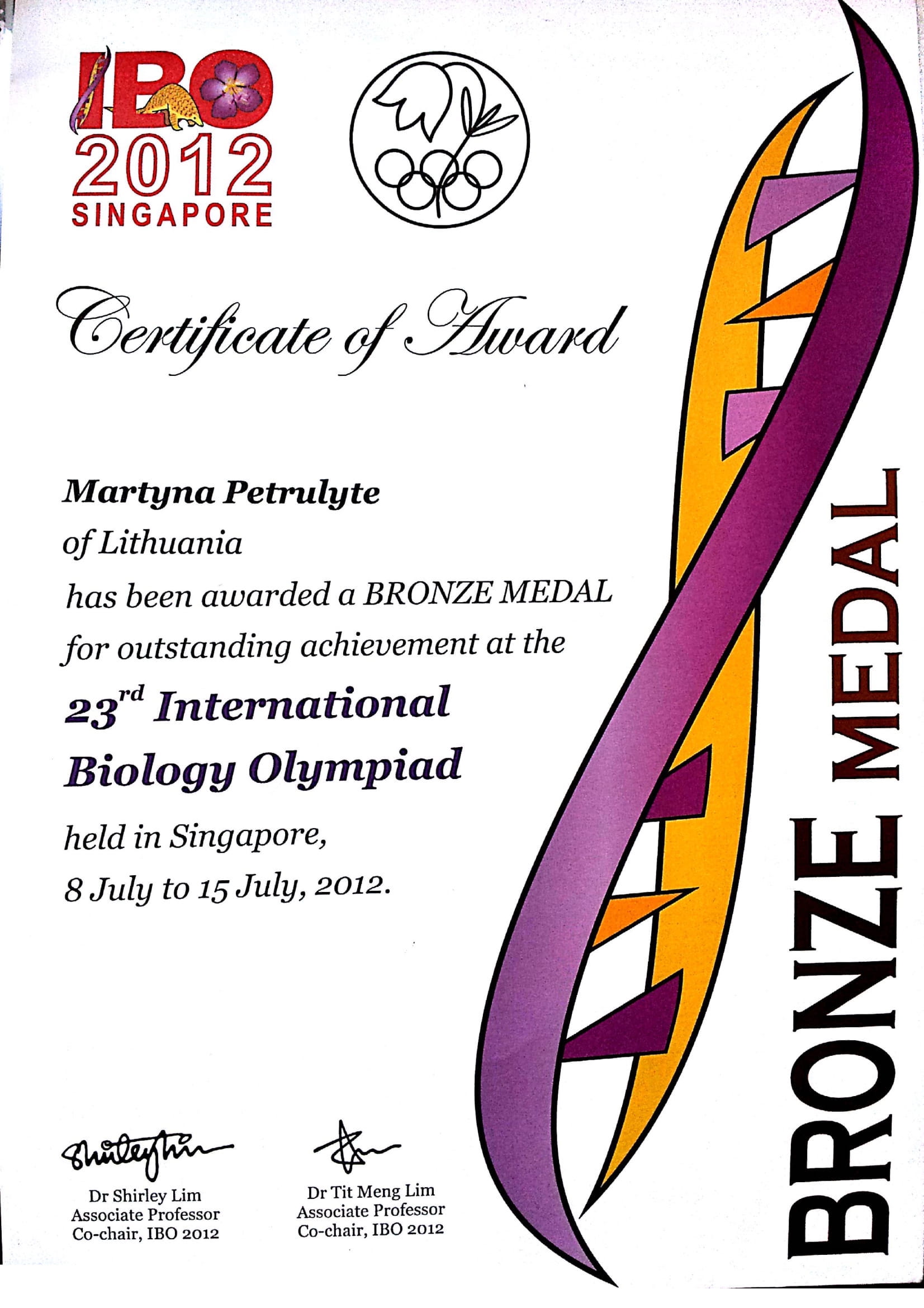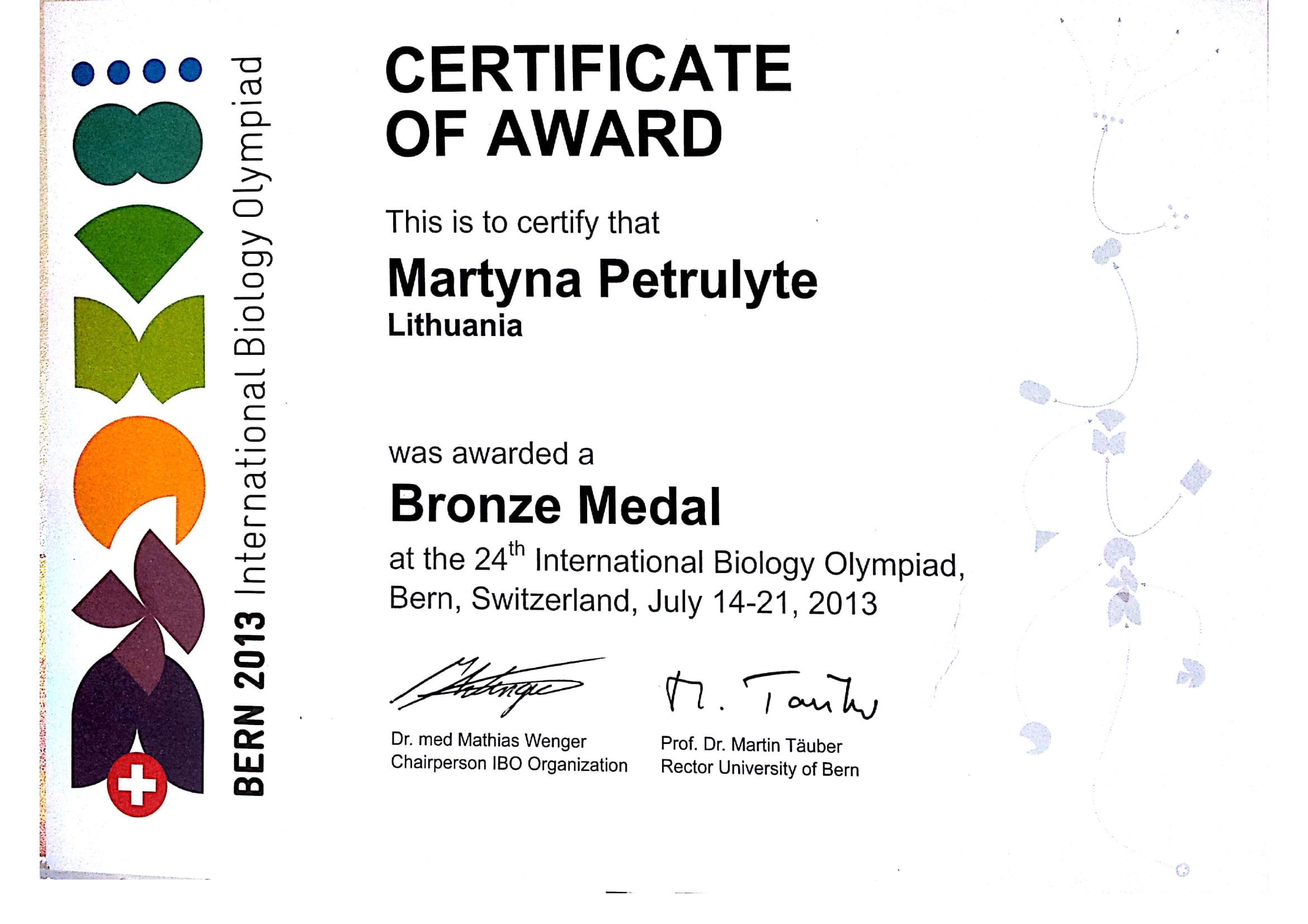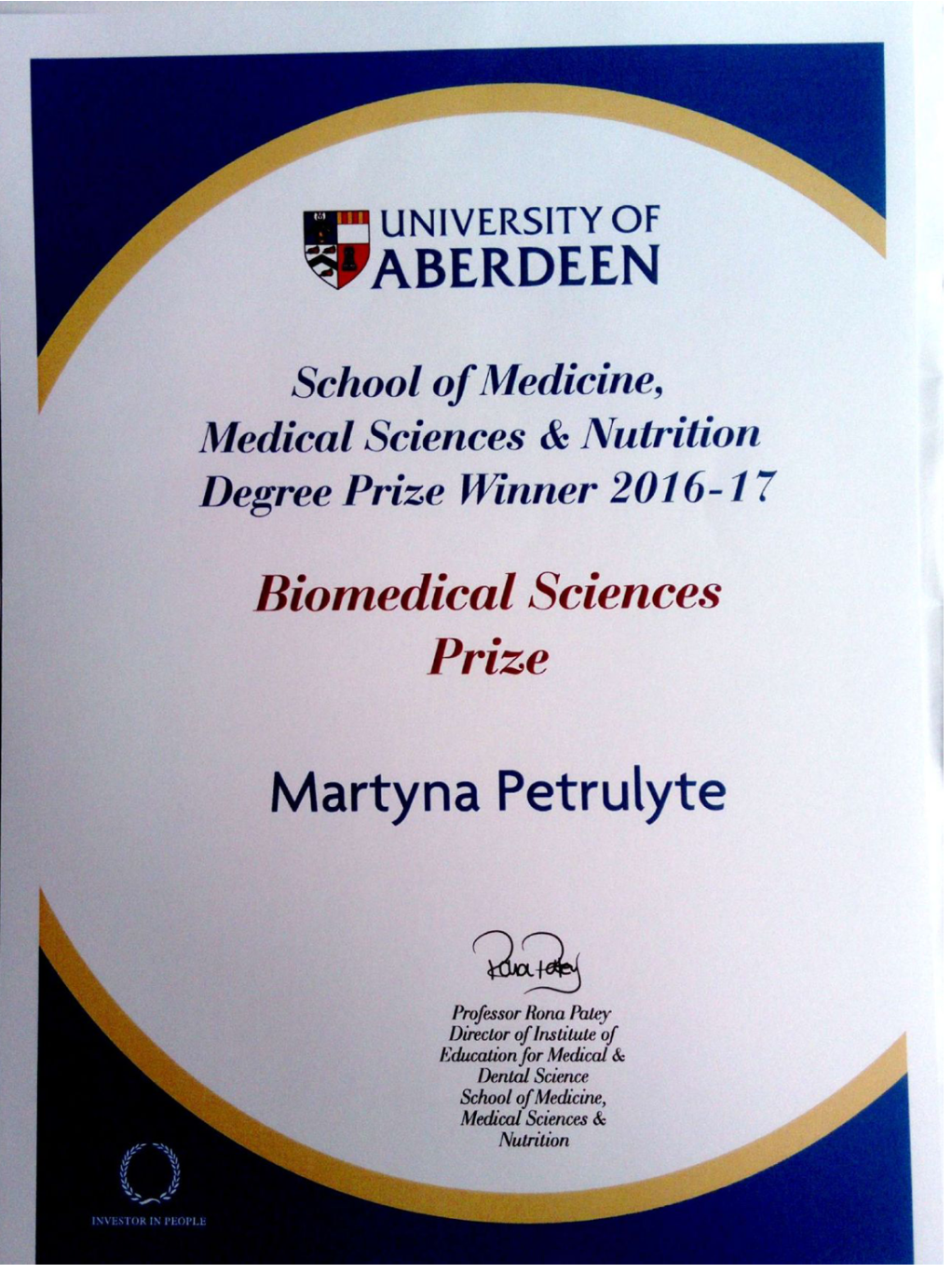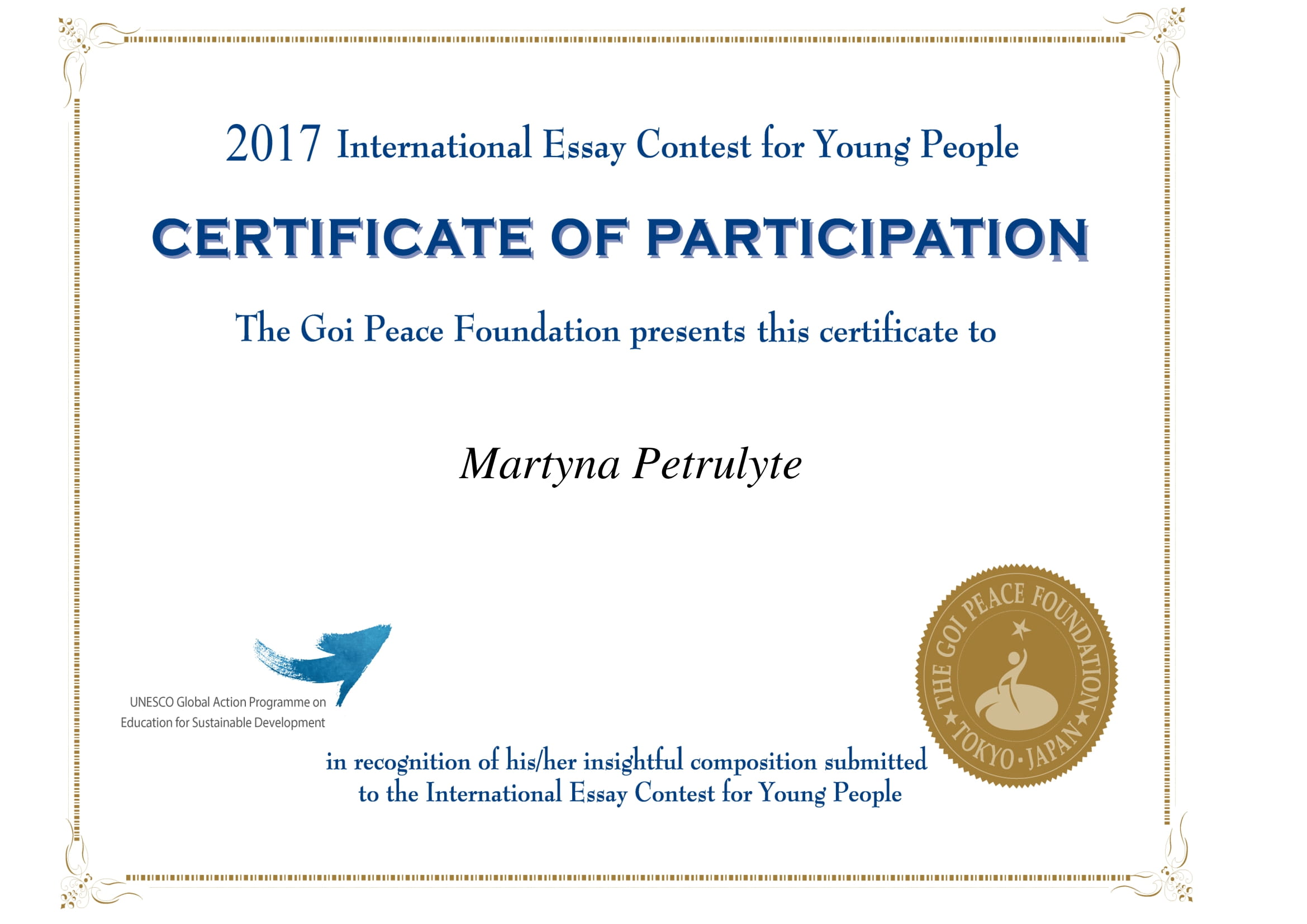 ---
MY ACHIEVEMENTS
♦ National Lithuanian Biology Olympiad (LitBO) 2011, Gold
♦ National Lithuanian Biology Olympiad (LitBO) 2012, Gold
♦ National Lithuanian Biology Olympiad (LitBO) 2013, Gold
♦ International Biology Olympiad (IBO) 2012, Bronze
♦ International Biology Olympiad (IBO) 2013, Bronze
♦ Molecular Frontiers Inquiry Prize 2012 (Sweden)
♦ DNA Day 2012 Essay Competition, 1st place (Lithuania)
♦ DNA Day 2013 Essay Competition, Award of the Rector (Lithuania)
♦ European DNA Day 2013 Essay Competition, Vienna (Austria), Honourable Mention
♦ Stem Cell Bank Essay Competition, 2014, 1st place (Lithuania)
♦ UKICRS Essay Competition 2015, 1st place (UK)
♦ UKICRS Essay Competition 2016, 1st place (UK)
♦ L'Oréal Baltic Generosity Scholarship, 2012 (Lithuania)
♦ 'Maxima' Young Talent 2012, Vilnius (Lithuania)
♦ SEB Bank Award 2013 For Best Lithuanian High School Graduates
♦ Aberdeen Endowment Trust scholarship, 2015 (UK)
♦ Kupcinet-Getz International Science School Scholarship, 2015 (Israel)
♦ Coats Foundation Trust scholarship 2016 (UK)
♦ The Sidney Perry Foundation Educational scholarship 2016
♦ 2016 HotStart scholarship, University of Aberdeen (UK)
♦ World Changers 2015 Innovation Challenge Best Product Idea (UK)
♦ Converge Challenge 2016 'KickStart Top 30' award (UK)
♦ STAR award, Bronze, University of Aberdeen, 2017 (UK)
♦ Biomedical Sciences Prize for Best Performance in Honours Exams, University of Aberdeen, 2017 (UK)
♦ Public Engagement Bursary by the Pharmacological Society (UK)