As the premiere biology competition for high school students in the United States, the USA Biology Olympiad (USABO) enriches the life science education of nearly 10,000 talented students annually. It provides the motivation, curricular resources, and skills training to take them beyond their classroom experience to the level of international competitiveness.
After two rounds of challenging exams, twenty Finalists are invited to a residential training program where they learn advanced biological concepts and exacting lab skills at the USABO National Finals. Ultimately, four students earn the right as Team USA to represent the USA at the International Biology Olympiad (IBO), a worldwide competition involving student teams from over seventy countries.
More information about how to register go to https://www.usabo-trc.org/.
Don't forget to join a study group https://groups.google.com/a/biolympiads.com/d/forum/usabo-study-group
SIGN UP FOR THE
USABO OPEN MOCK EXAM
HERE
USABO STATS AND CUT OFFS
Cut off scores:
USABO OPEN 2011: 29
USABO OPEN 2010: 21
USABO OPEN 2009: 27
USABO OPEN 2008: 29
USABO OPEN 2007: 30
USABO OPEN 2006: 26
USABO OPEN 2005: 26
USABO OPEN 2004: 24
BioEd 
is an online educational resource for life science educators. It provides access to lesson plans, activities, lab techniques, science standards and current educational issues.
EdX offers interactive online classes and MOOCs from the world's best universities.
A project to develop a page of information on each species on Earth.
  provides access to scientific databases and software tools (i.e., resources) in different areas of life sciences such as proteomics, genomics, phylogeny, systems biology, population genetics, transcriptomics. On this portal you find resources from many different SIB groups as well as external institutions.
Images of nonvascular plants, invertebrates, protests, fungi, bacteria, and seed plants.
Website offers online references, top science news stories, grant opportunities for individuals and institutions, virtual labs and museums, teaching resources, lecture series and biointeractive teaching tools.
 iBiology's mission is to convey, in the form of open-access free videos, the excitement of modern biology and the process by which scientific discoveries are made.
Jablonski Diagram Molecular Expressions: Interactive Java tutorials.
MacMillan Learning: 106 tutorials on topics in biology.
zeroBiology: Biology quizzes, games, worksheets, dissections, and songs for students.
Flashcard Database: Site has sets of biology-related flashcards to study, capacity to develop your own, and information to download the app from iTunes.
Past International Biology Olympiad Exams.
 Interactive animations from Wiley Publishers Interactive Concepts for Biochemistry.
Botany: An Introduction to Plant Biology, Fourth Edition by James D. Mauseth. Online biology text with numerous resources, study techniques, and extensive set of review questions
Biology: Provides comparisons in five areas of biology anatomy, botany, cellular biology, microbiology, and molecular biology.
Biology Extensive resources on content, animations, and interactive activities in the life sciences to include dissections, animals, the rainforest, and links to zoos and museums. Please note some links are not live. The site was last edited in 2009.
Mathematics Interactive tutorials, quizzes, lectures, and other resources on mathematics at high school level. Includes graphing, scatter plots, and more
 Online dichotomous keys for insects.
The Genetic Science Learning Center at The University of Utah  translates science and health for non-experts. In addition to genetics, we address all areas of life science and health as well as other scientific fields.
Mastering Biology (Pearson): Requires registration. Used to study AP Biology.
Makes the materials used in the teaching of MIT's subjects available on the Web.
 Knowledge source with ability to ask questions, receive responses and participate in a blog.
 Featured research from universities, journals, and other organizations.
 Source of science, technology information and policy.
 Short, powerful talks to spread ideas in many disiplines to include biology.
USABO STUDY RESOURCES
MORE THAN 5 000 BIOLOGY OLYMPIAD-TYPE QUESTIONS
HUNDREDS OF TRANSLATED BIOLOGY OLYMPIAD PAPERS
TOPIC-SPECIFIC QUESTIONS CATEGORIZED INTO MAIN BIOLOGY TOPICS
A CHRONOMETER TO IMPROVE YOUR TIME MANAGEMENT SKILLS AND TO LEARN TO WORK UNDER PRESSURE
RESULTS SUMMARY TO TRACK YOUR PROGRESS AND SET GOALS
A FREE TRIAL QUESTION SYSTEM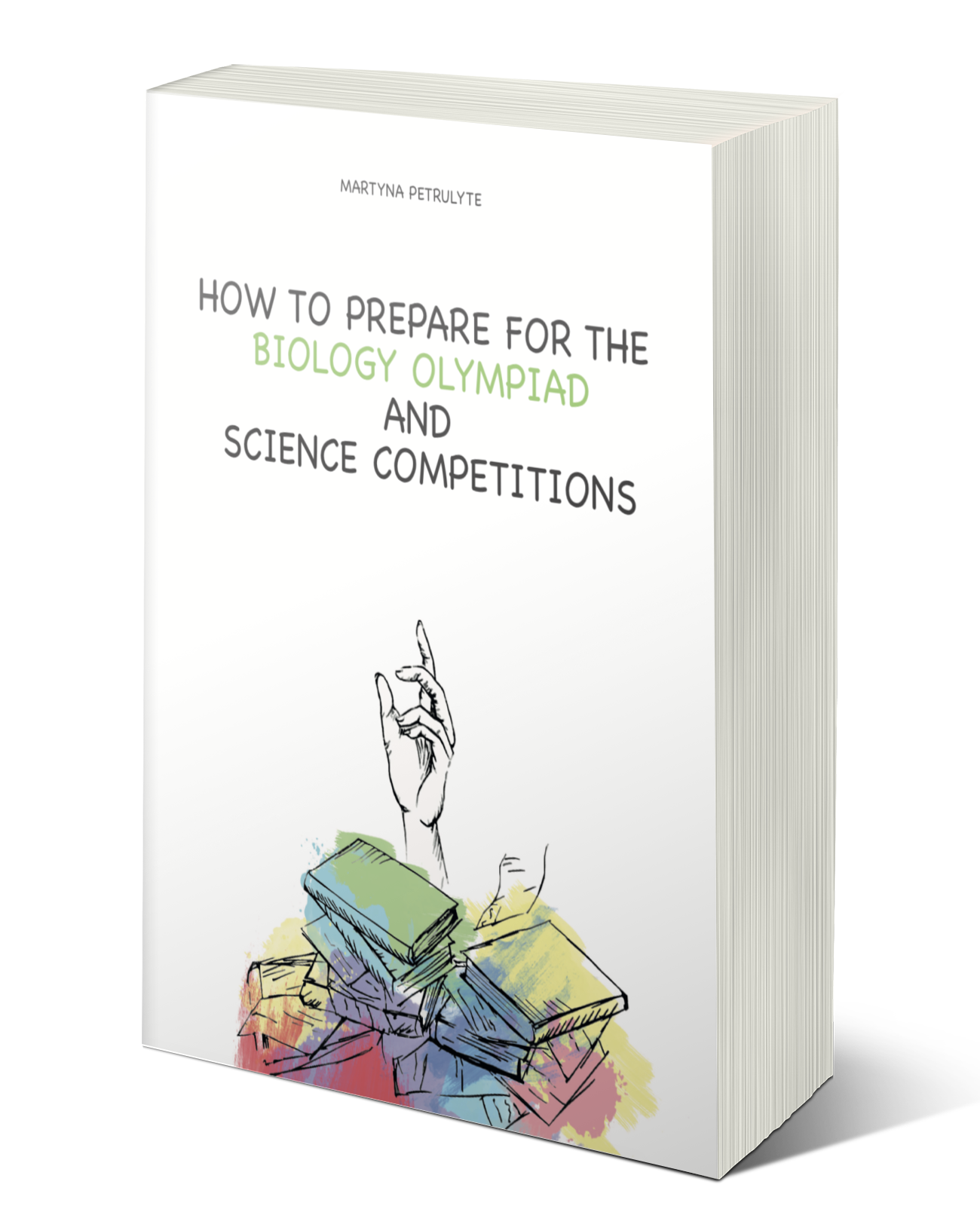 TEST TAKING STRATEGIES
TIPS ON HOW TO READ A TEXTBOOK
BEST MEMORIZATION TECHNIQUES
STRESS MANAGEMENT
CRTICAL AND ANALYTICAL THINKING SKILLS
PRACTICAL EXAMPLES OF HOW TO IMPROVE YOUR SCORE IN THE BIOLOGY OLYMPIAD