If you would like to get some personal guidance and/or private tutoring classes, we offer tutoring sessions over Skype & Zoom. That's right! It doesn't matter where you live because education has no boundaries! 😉
We can help you prepare for the National Biology Olympiads like USA Biology Olympiad (USABO), British Biology Olympiad (BBO), University of Toronto National Biology Competition and others. Also we can help with the Brain Bee, Science Bowl and various essay competitions. Lastly, because we have experience in BMAT (BioMedical Admissions Test) and MCAT (Medical College Admission Test), we offer tutoring for these tests as well.
We also offer training camps in groups of 4-5 students. To find out more, follow this link.

our tutors
My name is Martyna and I am a edupreneur passionate about biology and science education. I created Biolympiads back in 2014 to spread a word about amazing opportunities for high school students.
I am a participant of the International Biology Olympiads 2012 in Singapore and International Biology Olympiad 2013 in Switzerland where I won two bronze medals. In addition, three times in a row I won a gold medal in the Lithuanian National Biology Olympiad (LitBO) which made me unbeatable in the country in 2011, 2012 and 2013.
I have been tutoring students for the biology olympiad for 6 years now and I obtained a BSc (Hons) degree in Biomedical sciences (Anatomy) with Summa cum laude in 2017 from the University of Aberdeen, UK. In 2018, I published my first book, 'How to Prepare for the Biology Olympiad and Science Competitions'.
---
ACHIEVEMENTS
---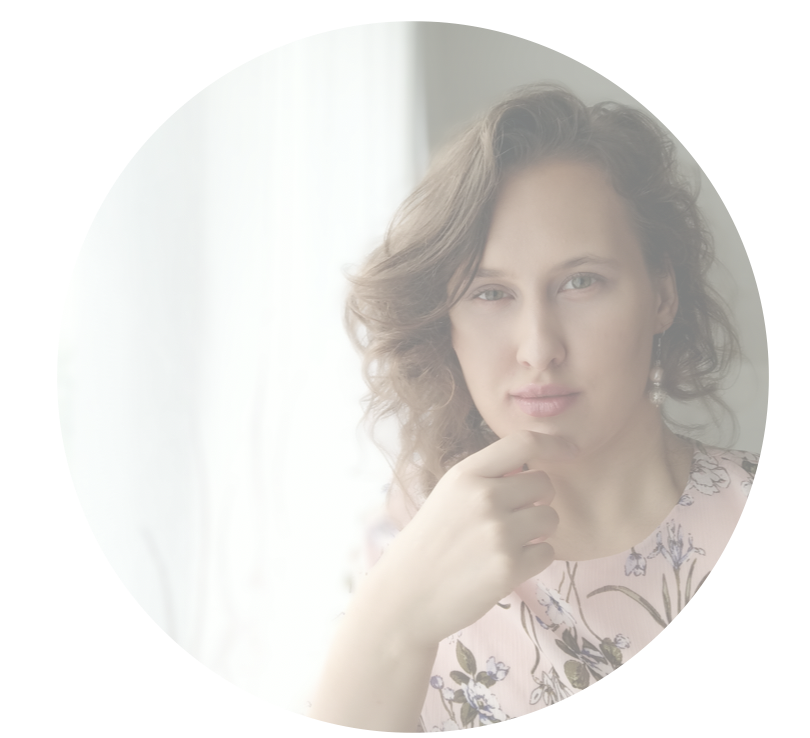 ♦ National Lithuanian Biology Olympiad (LitBO) 2011, Gold
♦ National Lithuanian Biology Olympiad (LitBO) 2012, Gold
♦ National Lithuanian Biology Olympiad (LitBO) 2013, Gold
♦ International Biology Olympiad (IBO) 2012, Bronze
♦ International Biology Olympiad (IBO) 2013, Bronze
♦ Molecular Frontiers Inquiry Prize 2012 (Sweden)
♦ DNA Day 2012 Essay Competition, 1st place (Lithuania)
♦ DNA Day 2013 Essay Competition, Award of the Rector (Lithuania)
♦ European DNA Day 2013 Essay Competition, Vienna (Austria), Honourable Mention
♦ Stem Cell Bank Essay Competition, 2014, 1st place (Lithuania)
♦ UKICRS Essay Competition 2015, 1st place (UK)
♦ UKICRS Essay Competition 2016, 1st place (UK)
♦ L'Oréal Baltic Generosity Scholarship, 2012 (Lithuania)
♦ 'Maxima' Young Talent 2012, Vilnius (Lithuania)
♦ SEB Bank Award 2013 For Best Lithuanian High School Graduates
♦ Aberdeen Endowment Trust scholarship, 2015 (UK)
♦ Kupcinet-Getz International Science School Scholarship, 2015 (Israel)
♦ Coats Foundation Trust scholarship, 2016 (UK)
♦ The Sidney Perry Foundation Educational scholarship, 2016 (UK)
♦ HotStart scholarship, 2016 University of Aberdeen (UK)
♦ World Changers 2015 Innovation Challenge Best Product Idea (UK)
♦ Converge Challenge 2016 'KickStart Top 30' award (UK)
♦ STAR award, Bronze, University of Aberdeen, 2017 (UK)
♦ Biomedical Sciences Prize for Best Performance in Honours Exams, University of Aberdeen, 2017 (UK)
♦ Public Engagement Bursary by the Pharmacological Society (UK)
STUDY AND
BIOLOGY OLYMPIADS