1-to-1 Introductory Brain Bee course
$900.00
Description
The Brain Bee is a neuroscience competition designed for high school students. Its aims are to inspire young learners to pursue a career in neurosciences and research and learn more about the brain. The Brain Bee is an international competition that takes place annually in many countries around the world. You can read more about different chapters at www.thebrainbee.org. The USA Brain Bee website is https://www.dental.umaryland.edu/brainbee/.
The goal of the Brain Bee Training Program is to prepare highly motivated students to compete in the Brain Bee competition. The students will follow an intensive curriculum prepared by experienced Brain Bee coaches.
The comprehensive Brain Bee training includes:
1-to-1 training
20 classes x 45 min or 10 classes x 90 min
Review of all chapters from Brain Facts
Practice problems and quizzes
Handouts for each chapter
The Brain Bee course syllabus: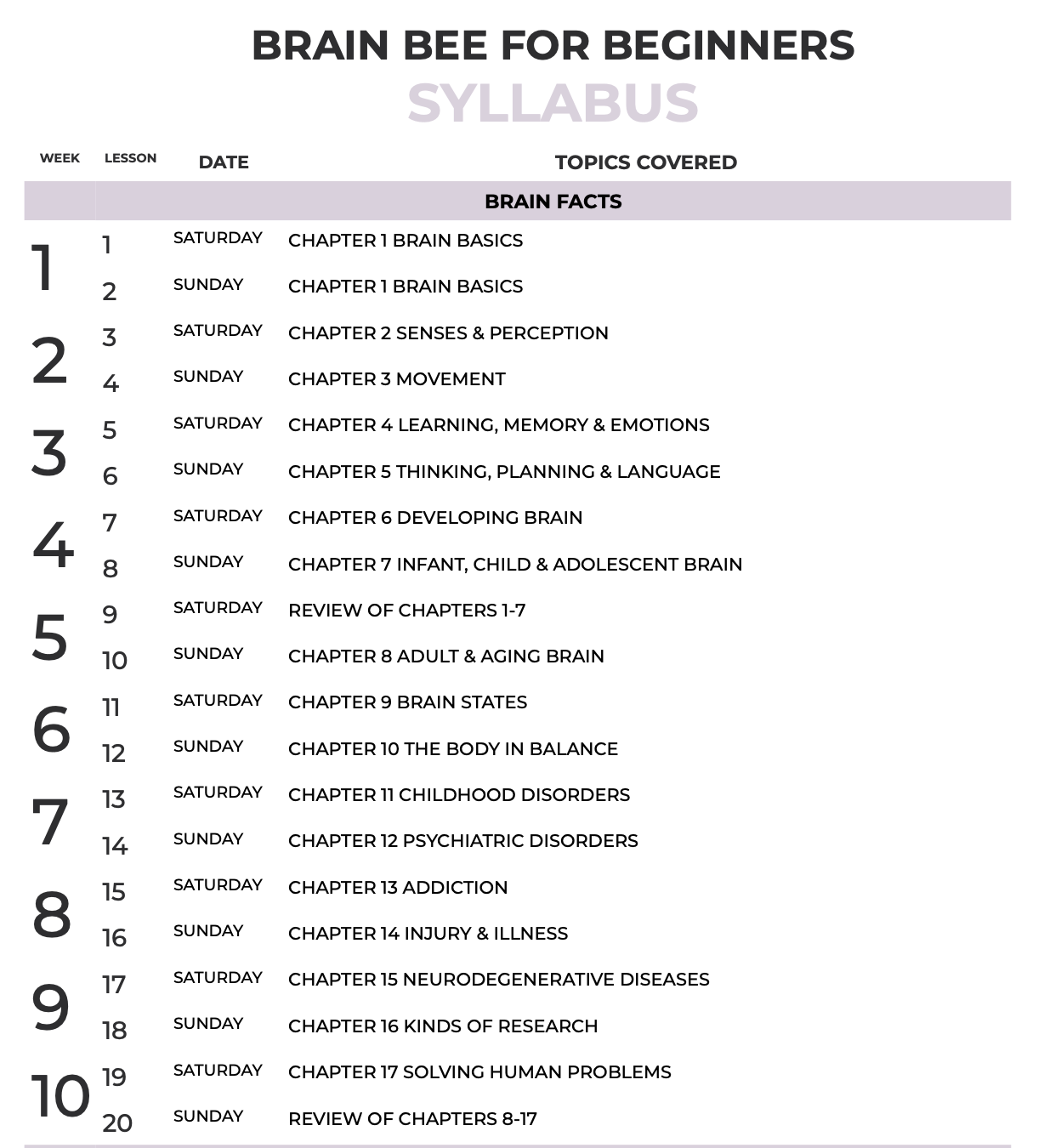 After the completion of the Introductory Brain Bee Training Course, students can opt for additional training. The course "Preparation for the Brain Bee exam" is made of 3 weeks of intensive training in anatomy, histology, and patient diagnosis combined with mock Brain Bee exams.
The curriculum of the "Preparation for the Brain Bee exam" is shown bellow:

Biolympiads.com has no affiliation or association with any Brain Bee competitions.