Junior Biology Olympiad Training Course
€900.00
Description
The Junior Biology Olympiad Training program focuses on introducing biology to middle school students (grade 6 to 8) with the aim of inspiring the young learners to advance to the Biology Olympiad in high school. The course is designed for students from around the world. Over the course of 12 weeks, you will cover the most important biology topics which will build a solid foundation of knowledge for the biology olympiad.
Students will receive access to resources of the Junior Biology Olympiad course which includes:
Lecture recordings 
Handouts for each lesson
Class presentations
Weekly worksheets
The course curriculum is below.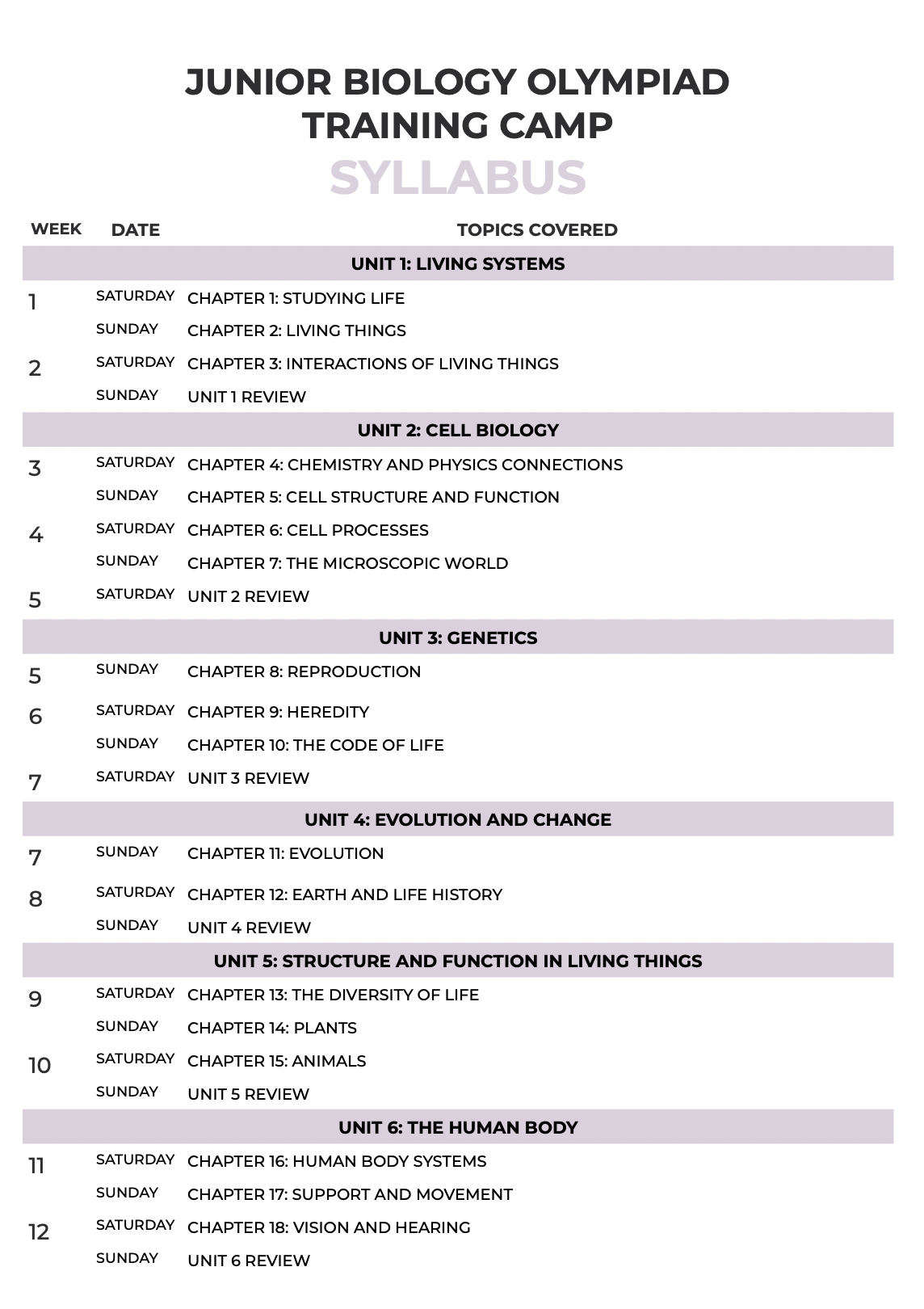 The main course textbook is CPO Focus on Life Science.
Below you will find an example class recording from our more advanced course.
REFUNDS
Note that the course is non-refundable. Once you sign up, you will receive access to the entire course content and thus no refunds will be issued.