Offline Advanced USABO Camp
$1,200.00
Description
The USA Biology Olympiad is the premier biology competition in the USA. The competition begins in February with the Open Exam, which is open to every high school student. This year all students are invited to the Semifinals, and the top 20 students from the Semifinals will be invited to the Finals.
This program consists of 17 weeks of intensive offline training to prepare students for the USABO Open and Semifinal exams. It is also suitable for anyone interested in the preparation of other Biology Olympiads like the Canada Biology Olympiad, British Biology Olympiad, Australian Biology Olympiad, Indian Biology Olympiad, and even International Biology Olympiad.
Offline camp
This option gives you an offline access to course materials and class recordings. You can study at your own pace and you don't need to attend live classes. This course is self-paced.
You will receive the access to resources of the training course which include:
* Handouts for each module
* Lecture presentations
* Weekly quizzes
* Lecture recordings from previous camps
Note that when you join the course, you will get access to class materials and thus the course is NON-REFUNDABLE.
Over the course of 17 weeks, the training camp will cover the most important advanced topics which come up in the USABO exams. The breakdown of topics is:
* Human physiology and Anatomy: 30%
* Cell Biology & Biochemistry: 30%
* Genetics: 15%
* Plant anatomy and physiology: 15%
* Ecology & Ethology: 10%
Note that the advanced camp is very rigorous and you should have already studied Campbell Biology. The main textbooks of the course include:
• Molecular Biology of the Cell by Alberts
• Lehninger Principles of Biochemistry
• Biochemistry by Harvey
• Genetics: Analysis and Principles by Brooker
• Biology of Plants by Raven
• Integrated Principles of Zoology (Hickman)
• Vander's Human Physiology by Widmaier
• Human Physiology by Lauralee Sherwood
You can read about our camps at https://biolympiads.com/biolympiads-training-camps/.
Course syllabus
The course syllabus is below: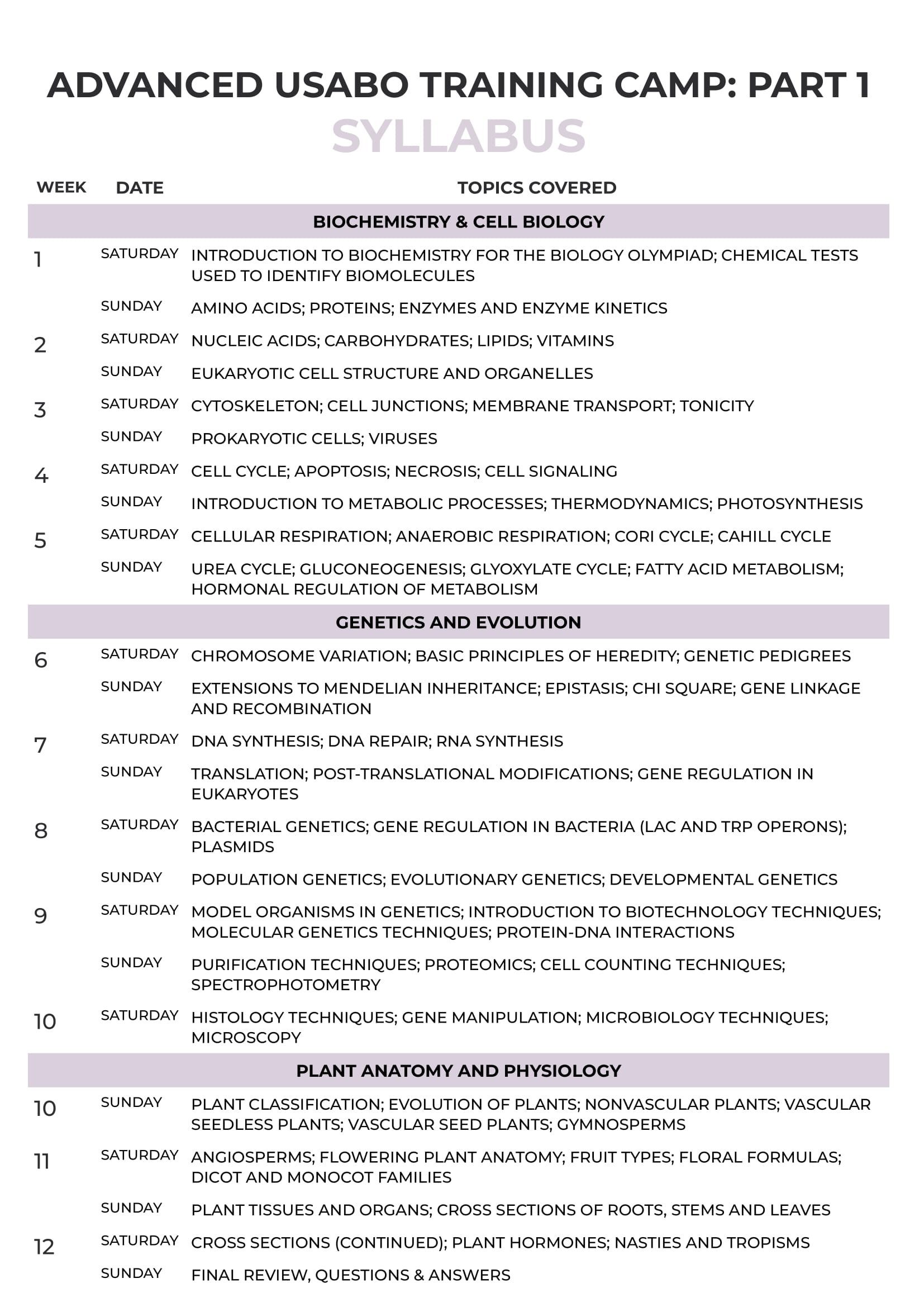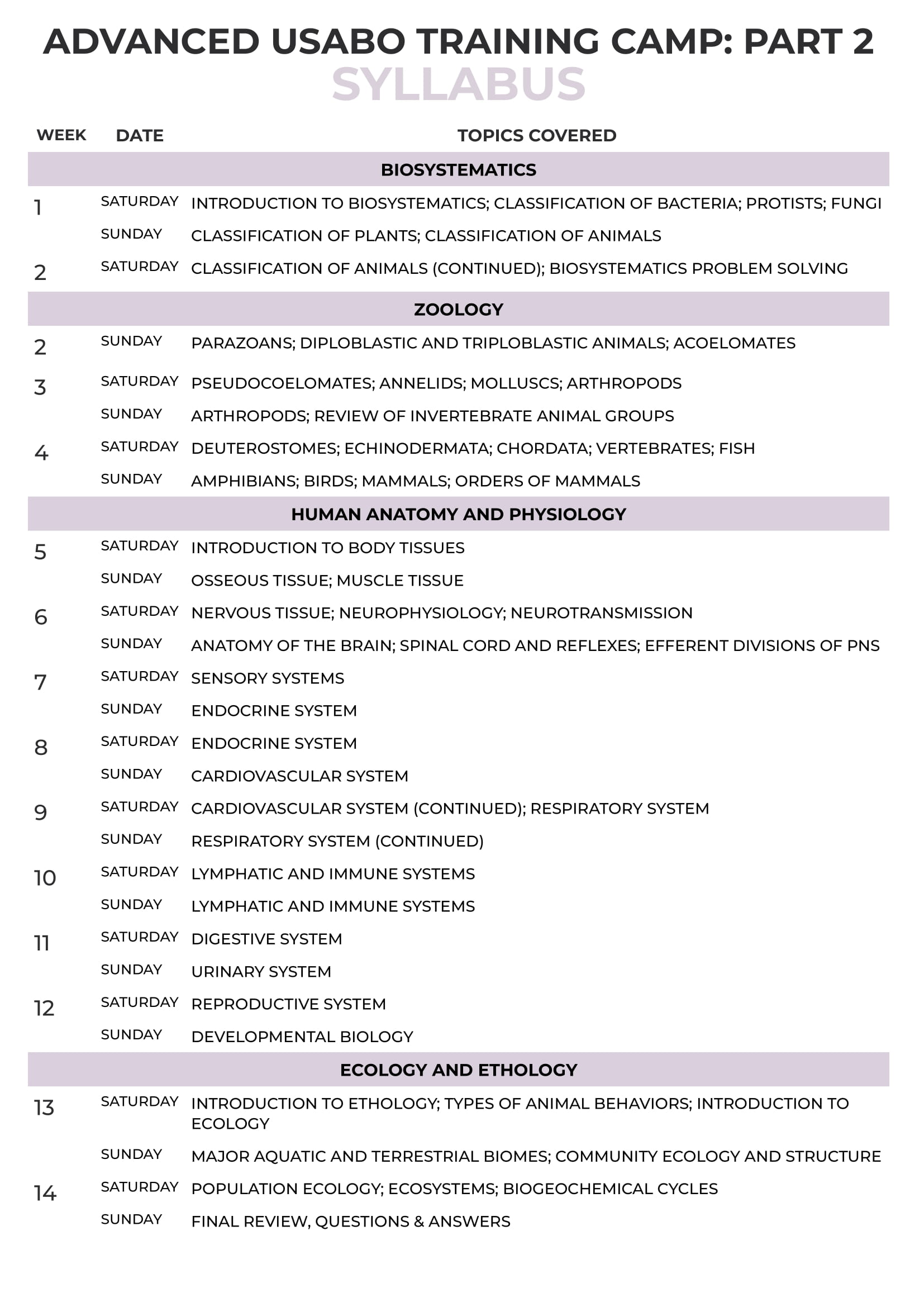 If you have any questions, contact us at admin@biolympiads.com
Course learning platform
Example video
Below you can watch one of the recordings from previous training camps.