The International Brain Bee World Championship is the highest level in the IBB Competition. Participation in the World Championship is reserved only for Regional Brain Bee Champions (or their runner-up if the Champion cannot make it), and is therefore a very distinguished event.
Young men and women from all over the world compete to determine who has the "best brain" on such topics as intelligence, memory, emotions, stress, aging, sleep, neurological and psychological diseases and brain research. In order to be eligible to participate in the International World Championship, competitors must win in their respective Local Chapter and Regional Bees. The International World Championships are held in a different country every year.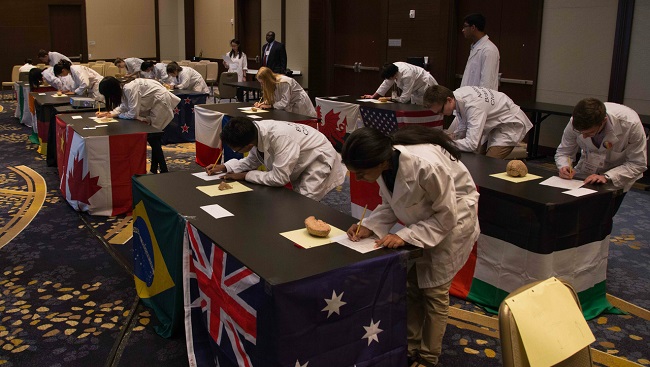 The program was founded in 1998 by Dr. Norbert Myslinski of the University of Maryland with 12 chapters across North America, in response to the growing incidence rates of neurological diseases. In his words, "The purpose of the IBB is to motivate young men and women to learn about the human brain and to inspire them to enter careers in research and clinical brain sciences. The world needs future clinicians and researchers to treat and find cures for more than 1000 neurological and psychological disorders."
Visit the official homepage of the International Brain Bee for more information.
The Brain Bee competition platform is organized on three levels: local, national, and international. Local scientific institutions are licensed by the International Brain Bee (IBB) to carry out city-wide or regional events, engaging students from 14-18 years of age. The first-place prize winners are granted the opportunity to compete at the national level. The National Champions are, in turn, invited to represent their country at the annual international competition, which is hosted by different neuroscience organizations during an international conference.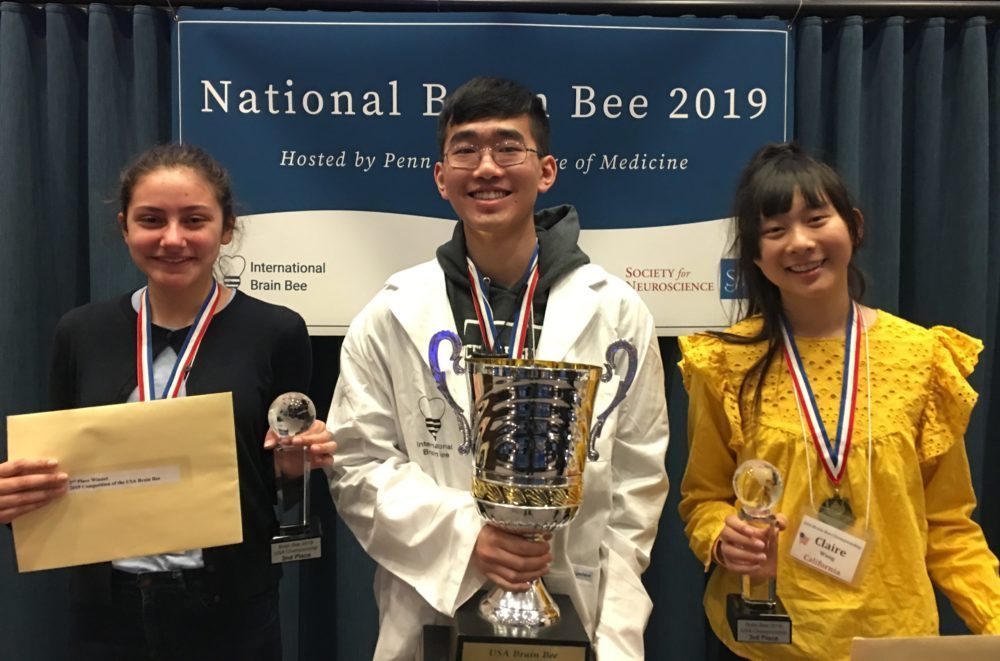 The format of the competitions vary between events, but the most common program includes a live judging panel of neuroscientists, posing questions about neuroscience directly to the students, in a style much like a Spelling Bee. Hence, the name "Brain Bee". Additional competition components include a neuroanatomy practical, neurohistology identification and characterization, patient diagnosis based on interactive medical examinations and video footage, and written exams
Partnerships with and support from universities, organizations, foundations, and companies make the Brain Bee possible. All coordination is done on a volunteer basis by leaders among scientific communities.
Source: https://www.sacramentobrainbee.org/about.