Registration is open!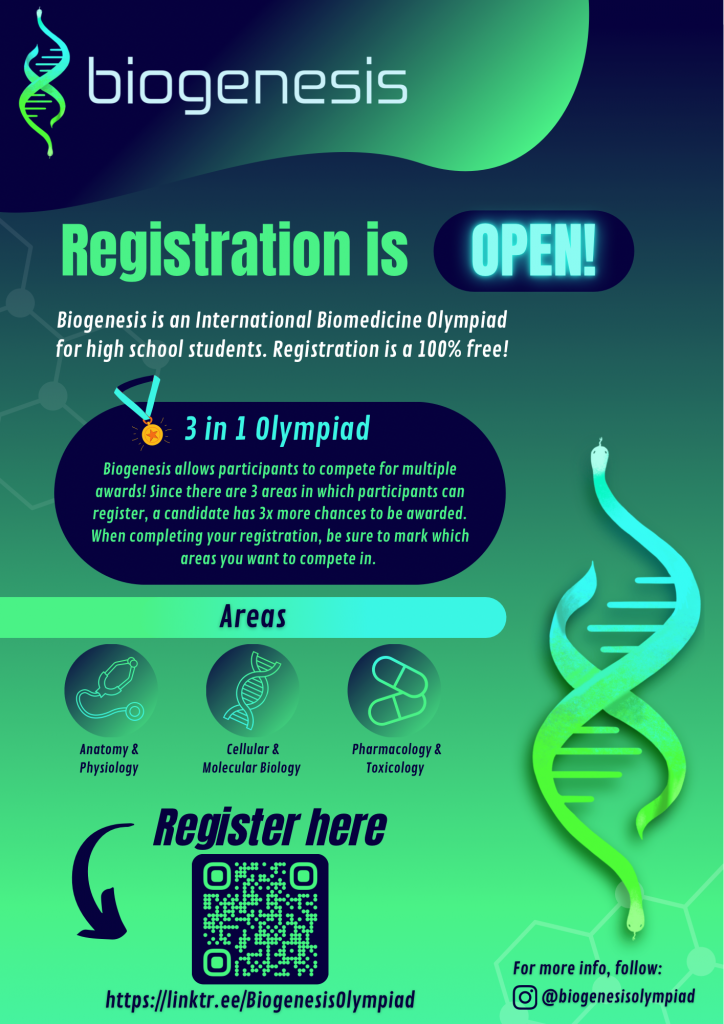 Biogenesis is an International Biomedicine Olympiad, with 100% free registration. The competition is an excellent opportunity for you to challenge your knowledge and compete for international awards!
High school students are eligible to participate in the standard category, while the general public should join the open category. Participants should register through the form available in Biogenesis' Instagram biography (@biogenesisolympiad). The olympiad will have two phases and will be available in three languages: Portuguese, English and Spanish. The rules and regulations can also be accessed through the link in the profile bio (@biogenesisolympiad).
In Biogenesis, you are 3x more likely to receive awards! Simply choose to participate in all three available areas:
1- Anatomy & Physiology
2- Cellular & Molecular Biology
3- Pharmacology & Toxicology Don't miss this opportunity!
Registrations are accepted until October 15th.
The first phase will take place between the 17th and 24th of October.
Good luck!
Access the following link to register and to access the rules and regulations: https://linktr.ee/BiogenesisOlympiad