The 2020 Brain Bee World Championship will be held in conjunction with the 2020 APA Conference in Washington D.C., USA. More information will be posted soon on the official website!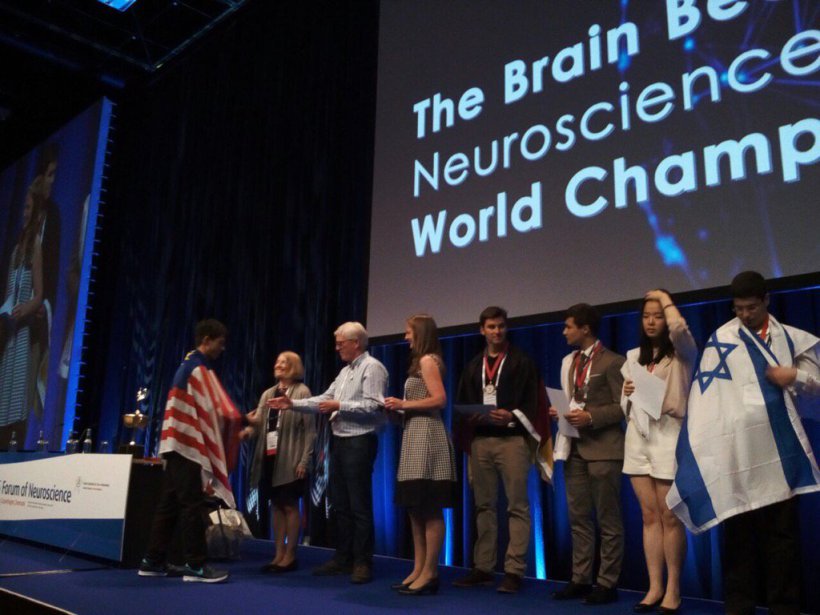 International Competition Overview
The Brain Bee World Championship is designed to be a high-level and friendly academic competition. The material draws from university and medical school course content and requires thoughtful preparation. All participants are expected to support one another throughout the experience, during and between contest sections.

The IBB organizers reserve the right to amend the details of the competition at any stage.
Competition Sections
Upon arrival to the competition, student participants will receive extended and updated rules for each competition section. At the start of each section, the neuroscientist judges will provide an overview of the rules. Official timekeepers will oversee that all questions are complete within the allotted times.

For example, during the Neuroanatomy Section, students will rotate every 90 seconds between table stations, each with one brain and one affiliated question. During the Live Question and Answer Section, different questions may be allotted different lengths of time, which will be clearly stated during the event.

Responses will be graded as correct or incorrect: no partial credit will be granted. Incomplete answers are counted as zero points.