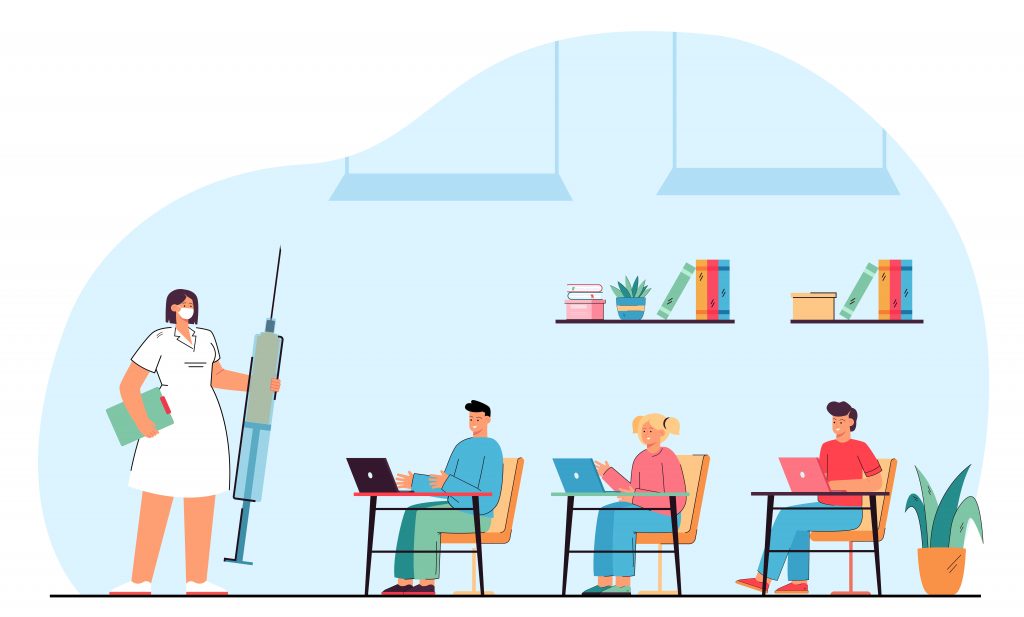 Well, medicine is the biggest dream of many school students. Getting into the top medical school may seem daunting and sometimes even impossible. So how can you increase your chances of achieving your dream? There are two things you can do:
First, you have to stand out from the crowd.
Second, you must be equipped with enough knowledge to master the admission exams to medical schools such as Medical College Admission Test (MCAT) or BioMedical Admissions Test (BMAT).
Let's start with the second point first. \*v*/
How to get enough knowledge to master MCAT or BMAT?
My first and best suggestion is to sign up for the Biology Olympiad and start studying for it. The Biology Olympiad is a science competition for top students in a secondary school that tests your knowledge on a huge variety of subjects, ranging from ecology to plant biology to human anatomy and physiology. By preparing for the olympiad, you will be equipped with the knowledge to master this exam. How do I know? At the age of 19 (not to mention the fact that I am not a native English speaker and before taking the test I simply self-studied biology in English), while still doing my first year of undergraduate studies I took MCAT, just to see where I stand compared to older students who apply to graduate medicine after their Bachelor's studies. The results are terrible, I know, but the only thing that made me proud was my perfect 100% score in the Biological and Biochemical Foundations of Living systems section. And yes, it's hard to share these frustrating MCAT results with you but I know I am not perfect. I never was and I will never be. And that's fine. You don't have to be perfect in everything. Finding yourself good in one thing is already enough. You are already enough! \*v*/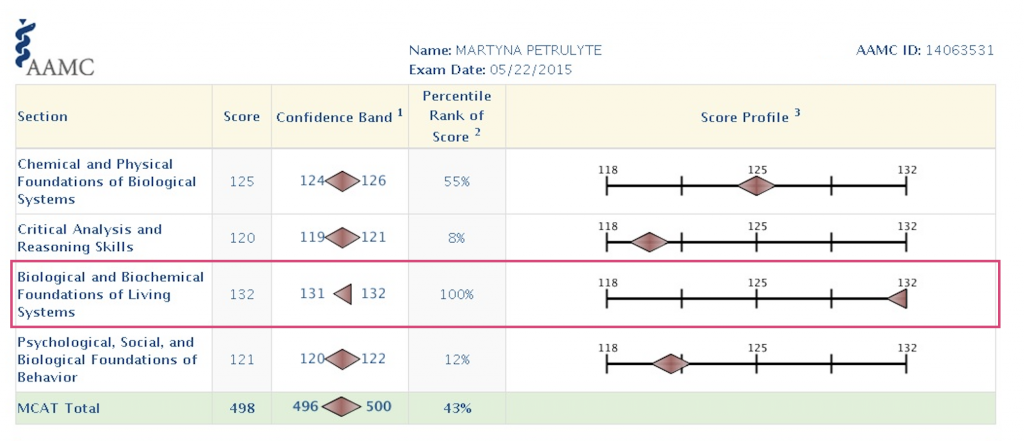 So how did I manage to get 100%? Well, all I did was prepare for the Biology Olympiad and master the key textbooks for the competition as well as do as many past papers as possible.
So where should you start? Start with this textbook list. Memorize them and take notes from them so that you have a set of notes for quick revision in the future. Next, do as many papers as possible which will help you develop problem-solving and critical analysis skills. You can find many biology olympiad past papers here. To help you further, you can sign up for the Biolympiads Training Camp here to help you learn from the best biology olympiad tutors fast.
How to stand out from the crowd?
Well, winning your National Biology Olympiad and qualifying for the International Biology Olympiad can already make you stand out from the crowd during the application process for medical school. But a good rule of thumb is that the more competitions you take part in, the better.
Below is just a short excerpt from my CV and although this is just a list of awards and achievements, university admissions officers will translate them into "This person is determined, hard-working, competitive, dedicated, passionate" etc etc. Let your achievements speak for themselves. Or as my favorite quote says: "Work hard in silence, let success make the noise".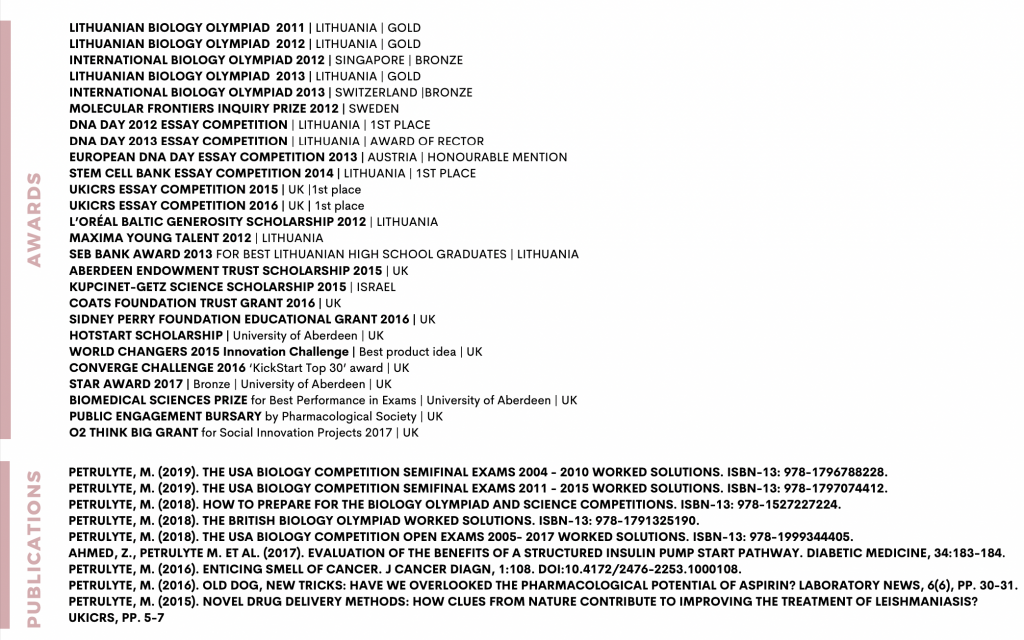 In addition, summer research internships are crucial to further enhance your CV. A full list of internships can be found here. Bear in mind, these programs are very competitive so you have to apply to as many such opportunities as possible to get a positive reply! Never just apply to one and expect to get it! The world is competitive. Science is competitive. It's all about the survival of the most persistent. 😉
I hope that these little tips can help you! Don't forget that it's not about the destination, it's all about the journey and routes you take. For some, like me, my initial destination was medicine but my road took me to an even better route which I would have never dreamt about. For others, their journey follows the path that they planned. either way, the most important thing is to enjoy, fully enjoy the ride and feel happy every day whatever you are doing!
Biological wishes,
Martyna