Science Olympiads 2019
Please see the information brochure for more details.
In India, there are 5 stages of the competition:
Stage I: National Standard Examination in Biology (NSEB)
Stage II: Indian National Biology Olympiad (INBO)
Stage III: Orientation cum Selection Camp (OCSC) in biology
Stage IV: Pre-departure Training Camp (PDT) for IBO
Stage V: Participation in International Biology Olympiad (IBO)
Registration for National Standard Examinations (NSEs) – 2019 in Astronomy, Biology, Chemistry, Physics is open.
Schools can register from August 1 to 20.
Students can register from August 21 to September 15.
Please visit https://www.iaptexam.in for direct registration and enrolment.
For more information please visit https://www.iapt.org.in
Eligibility
1. Must be eligible to hold an Indian passport.*
As per the orders of the Madras High Court, OCI students will NOT be eligible for selection to the Indian team in the International Olympiads. However, such students are provisionally eligible for selection at all prior stages, up to and including the OCSC (stage III), provided they fulfill all other criteria. They are also provisionally eligible to write the selection tests at the OCSC. This policy is subject to revision without prior notice depending on any further orders issued by the courts, or by a competent government authority.
2. Date of birth between 1 July 2000 and 30 June 2005, both days inclusive.
3. Must be residing and studying in India since 30 November 2017 or earlier. OR Must be studying in an Indian school system since 30 November 2017 or earlier.
4. Must not have completed (or scheduled to complete) class 12 board examination earlier than 30 November 2019.
5. Must not have commenced (or planning to commence) studies in a university or equivalent institution by 1 June 2020.
6. Must not be appearing in NSEJS 2019.
Enrolment
Enrollment at student's own school/college: A student can enrol for NSE at his/her own institution if it is a registered NSE centre (see below for registration of NSE centres). The principal would be the contact person for this purpose.
Enrollment at a different school/college: If a student's own institution is not a registered NSE centre, it is still possible to participate in NSE by registering at a nearby centre. The list of registration centres will be available on the IAPT website: www.iapt.org.in by 2 September 2019.
Enrollment fees: Rs. 150/- per student per subject to be paid to the centre in-charge of the NSE registration centre.
All students registered from states other than the state of their School are required to send the scanned copy of the NSE admit card, and the school ID by email to iapt.nse@gmail.com on or before 15 December 2019; else they will be disqualified.
NSE centre registration: Any state recognised school/college is eligible to become a NSE centre with a minimum enrolment of 20 students, subject to approval by Chief Coordinator, IAPT Examinations. Online NSE centre registration on the IAPT website will be between 1 August and 20 August, 2019.
How to prepare?
Review past papers
Read key textbooks
Master test-taking techniques and memorisation aids from the Biolympiads book 'How To Prepare for the Biology Olympiad And Science Competitions' on Amazon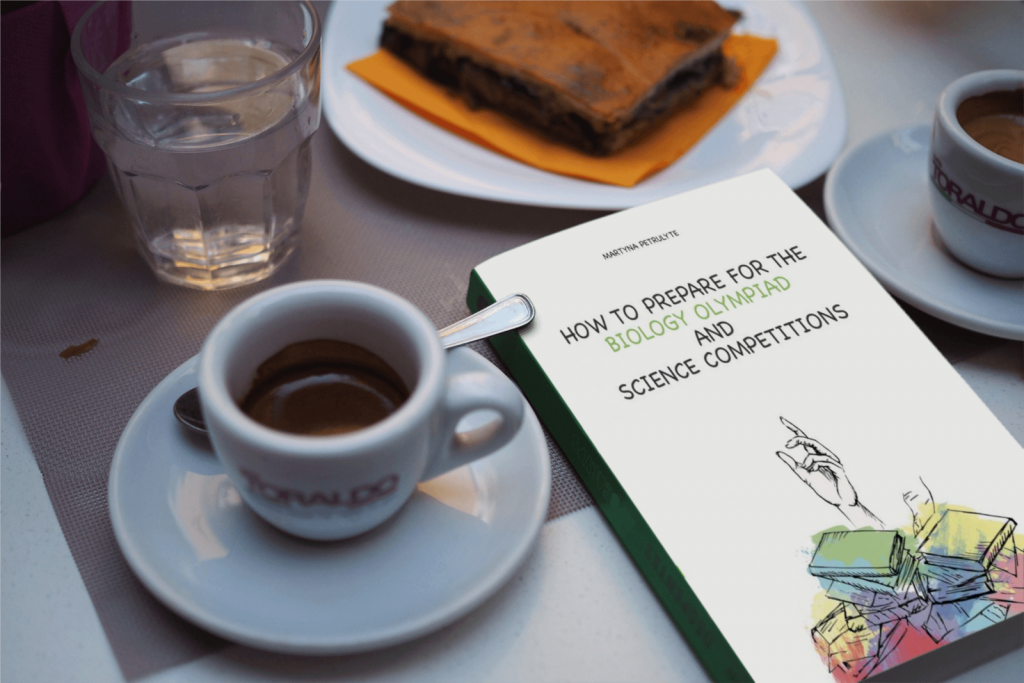 Source: https://olympiads.hbcse.tifr.res.in/how-to-participate/enrollment/science-olympiad/