On May 13, we are starting the Introductory Summer USABO Training Camp. The schedule is below.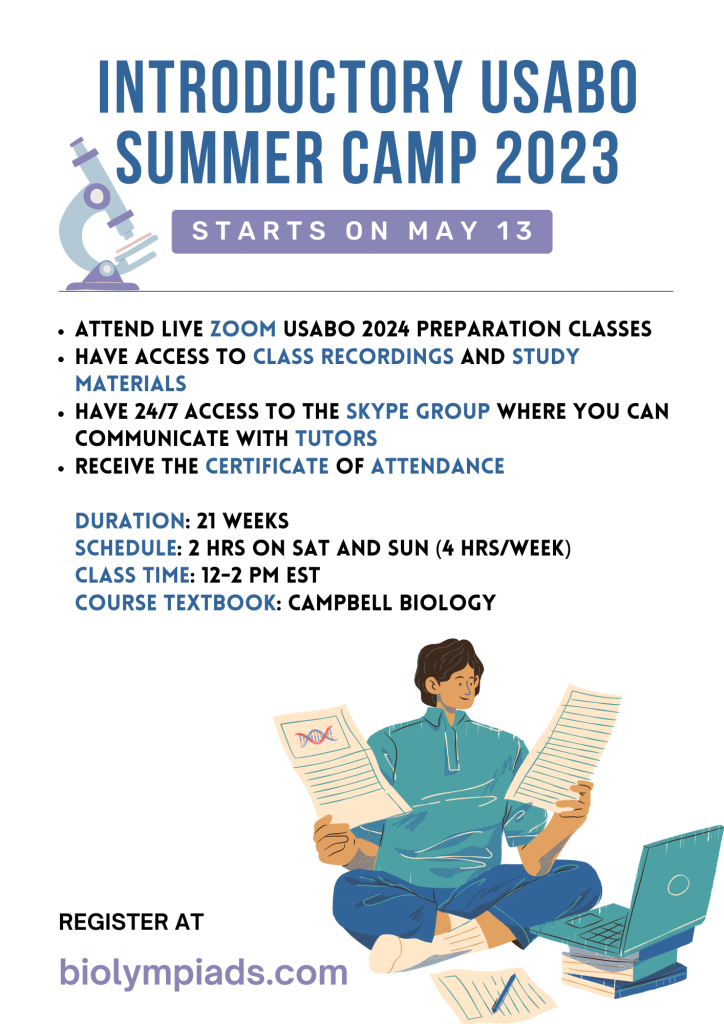 The goal of the Biolympiads Training Program is to prepare highly motivated students to compete in the USA Biology Olympiad and other biology contests. The students will follow an intensive curriculum prepared by experienced biology olympiad coaches.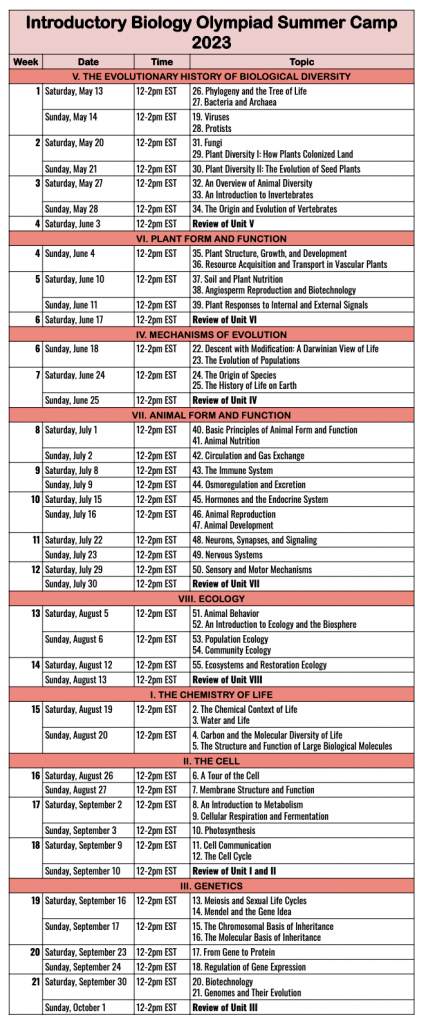 All students will:
Attend live Zoom biology olympiad preparation classes
Have access to class recordings and study materials
Have 24/7 access to the Skype group where you can communicate with tutors throughout the camp and ask any questions to help you prepare for the olympiad
Receive the Certificate of attendance 
Key course features:
Duration: 21 weeks
Course textbook: Campbell Biology (9th edition and above)
Schedule: 2 hrs on Saturdays and 2 hrs on Sundays (4 hrs per week)
Class time: 12-2 pm EST
Course cost: $1500
Course start date: May 13, 2023
You will also receive access to resources of the training course, which include:
* Handouts for each module
* Lecture presentations
* Weekly quizzes
* Lecture recordings
* Certificate of Completion to supplement your college applications
Registration
If you want to join the camp, fill in this form: https://forms.gle/dzuio6kxVVZEN8C2A.
Testimonials
You can read testimonials at https://biolympiads.com/biolympiads-training-camps/.