An interview with Jorge Tarancón who won a bronze medal in the IBO 2016.
Who are you? Where are you from?
I'm Jorge Tarancón from Spain, concretelly a small village (Pamplona) near France. I've just finished high school and i passed in june the university exam in order to enter at university, so in september i will start studying Biotechnology in Zaragoza's University.
In Spain, biology is a subject mostly obligatory for students that want to study hish school. That's why I have studied biology since I have 12 years.
The rest of olympiads and I had a one-week-preparation in one University in several types of practicals. We have also to read the book `"Campbell" or "Curtis" by or own.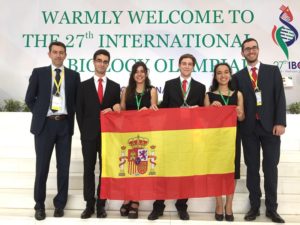 The exolympics' advices were very usefuls.
What advice can you give to young students?
To try and participate. I'm sure very good students do not go to olympiads because they are not involved or engaged in competitions or similars. You have to try and do your best even if you think you won't win.
What are your career goals?
Continue studying that that i adore and make a lot of friends during this experince!!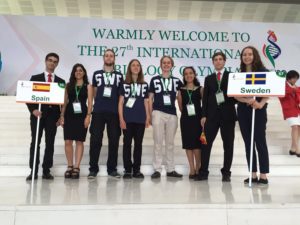 Any suggestions for school students how to succeed in their after-school life?
Do not be stressed. School musn't take control of your entire life. Just relax yourself and it will be more useful than studying.