This program consists of 20 weeks of intensive training to prepare students for the USABO 2023 Open and Semifinal exams.
The USA Biology Olympiad is the premier biology competition in the USA. The competition begins in February with the Open Exam, which is open to every high school student. This year all students are invited to the Semifinals, and the top 20 students from the Semifinals will be invited to the Finals.

The goal of the Biolympiads Training Program is to prepare highly motivated students to compete in the USA Biology Olympiad (USABO). The students will follow an intensive curriculum prepared by experienced biology olympiad coaches. You will also receive the access to resources of the training course which include:
Handouts for each module
Lecture presentations
Weekly quizzes
Lecture recordings
Duration: 20 weeks
Schedule: 3 hrs on Saturdays and 3 hrs on Sundays (6 hrs per week)
Class time: 12pm – 3pm EST
Course cost: $2000 (60 hrs in total; payment in 2 instalments is accepted)
Course start day: Saturday, 4 June 2022
Over the course of 20 weeks, the training camp will cover the most important advanced topics which come up in the USABO exams. The breakdown of topics is:
Human physiology and Anatomy: 30%
Cell Biology & Biochemistry: 30%
Genetics: 15%
Plant anatomy and physiology: 15%
Ecology & Ethology: 10%
Note that the advanced camp is very rigorous and you should have already studied Campbell Biology. The main textbooks of the course include:
• Molecular Biology of the Cell by Alberts
• Lehninger Principles of Biochemistry
• Biochemistry by Harvey
• Genetics: Analysis and Principles by Brooker
• Biology of Plants by Raven
• Integrated Principles of Zoology (Hickman)
• Vander's Human Physiology by Widmaier
• Human Physiology by Lauralee Sherwood
You can read about our camps at https://biolympiads.com/biolympiads-training-camps/.
Summer camp curriculum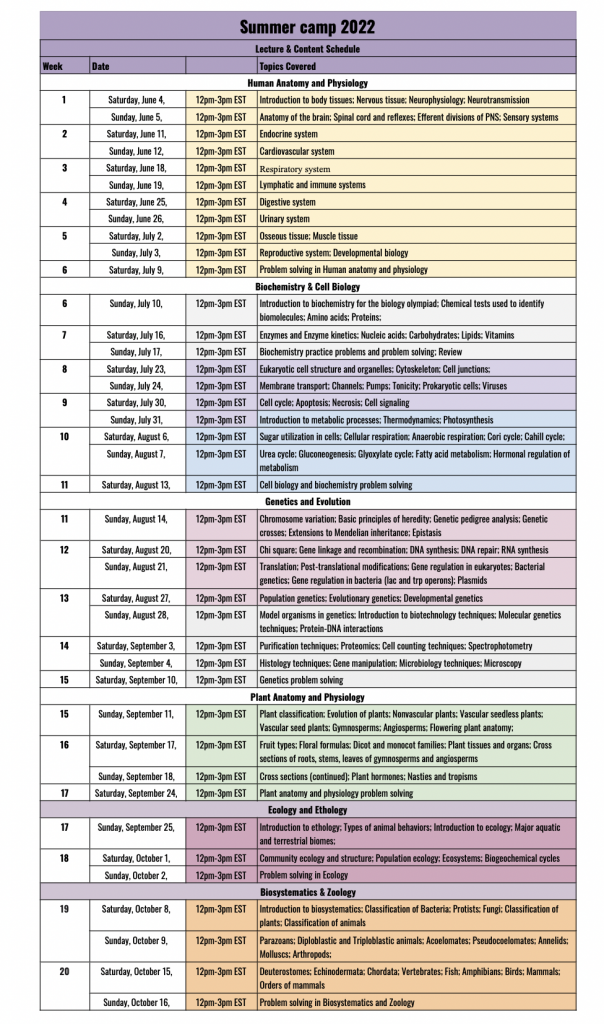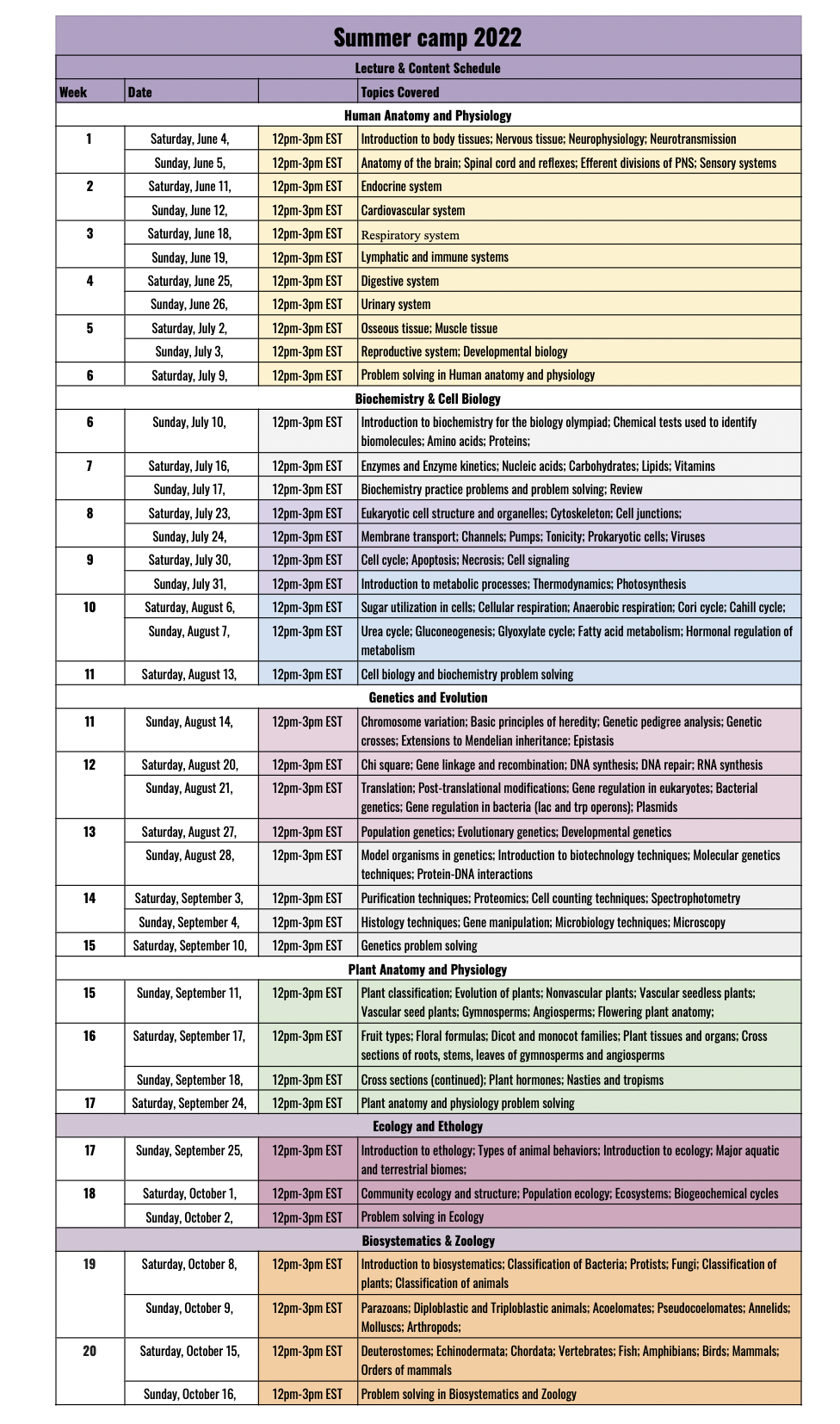 Registration
Register at https://forms.gle/WkWticpSqTpe6Pxm8.
Contacts
If you have any questions, contact us at camps@biolympiads.com