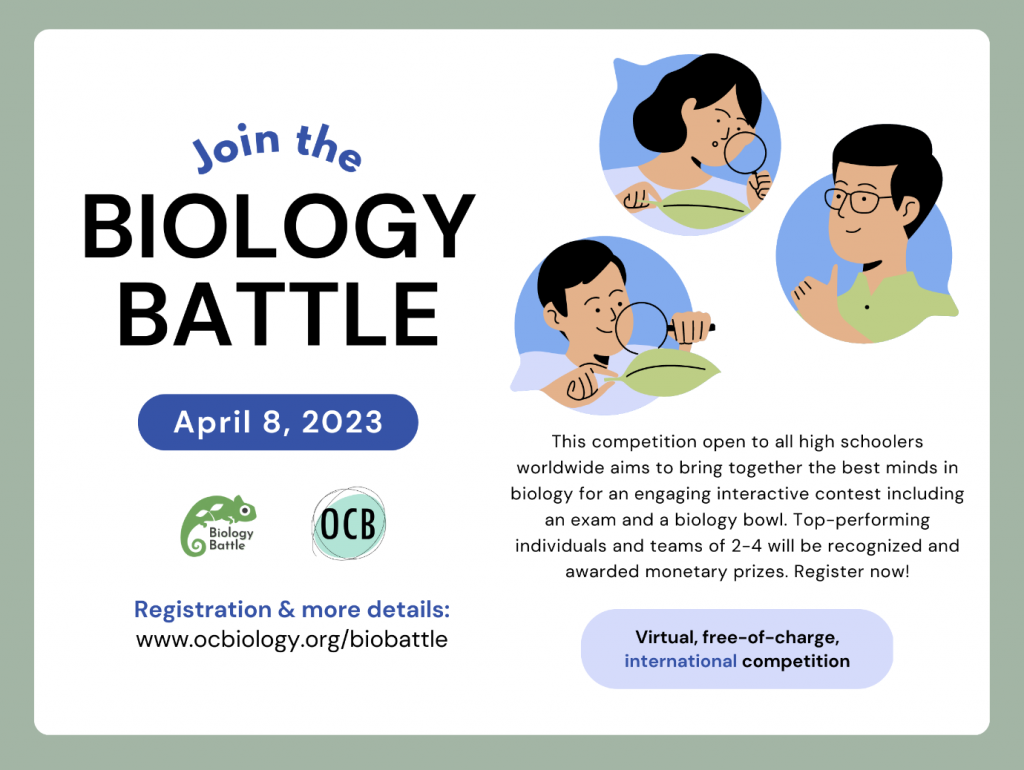 Biology Battle is an international competition open to all high schoolers worldwide aiming to bring together the best minds for an individual and team contest. Bio Battle tests competitors' knowledge of topics in biology, including cell biology, genetics, evolution, plants, animals, ethology, and ecology. The competition will include an individual multiple-choice exam and a team Biology Bowl. The top-performing individuals and teams will be recognized and awarded. Biology Battle will not only test your biology knowledge but will also be a chance for students to have fun working as a team!
Note: The 2023 competition will be entirely online and will be free of charge.
All high schoolers (or equivalent age groups worldwide) are eligible to participate. Members of a team do not need to attend the same school.
Find teammates:
https://docs.google.com/spreadsheets/d/1QpfztwexDRvo6DMtPWJ8S_Jgp4rZTIoMldl-YSr-ijw/edit?usp=sharing
Registration:
https://www.ocbiology.org/biobattle