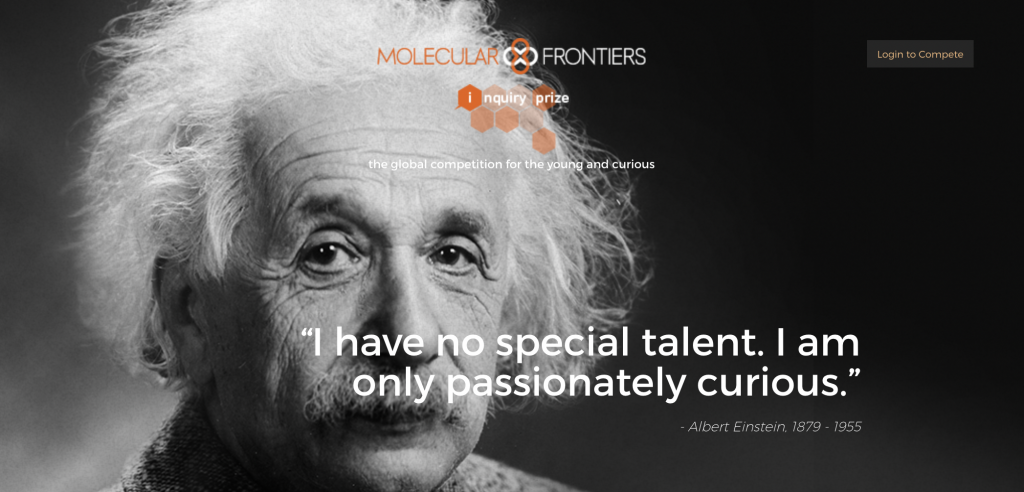 The Molecular Frontiers Inquiry Prize competition is organized by the Molecular Frontiers Foundation. Among our members are top scientists, including no less than fourteen Nobel Prize
The purpose of the Molecular Frontiers Inquiry Prize is to reward members who ask insightful questions and suggest ways for science to answer them. Since winning in 2008, how many of these questions have been followed up with more questions – and answers – by scientists around the world? 
The deadline for submission is Oct 16. At the upcoming symposium in Gothenburg on Nov 28, we will announce the winners among entries submitted in 2021 and 2022 (due to the pandemic, there was no award in 2021). We welcome all questions – the only rule is that you have to be under 18 at the time of submission.
The deadline for submission is Oct 16.
Register at: https://mfinquiryprize.org/