The 2022 DNA Day Essay Contest submission site is now open! The site will be open until the first week of March for you to submit your students' essays and a chance to win a classroom lab equipment grant, obtain feedback from genetics professionals, and celebrate human genetics!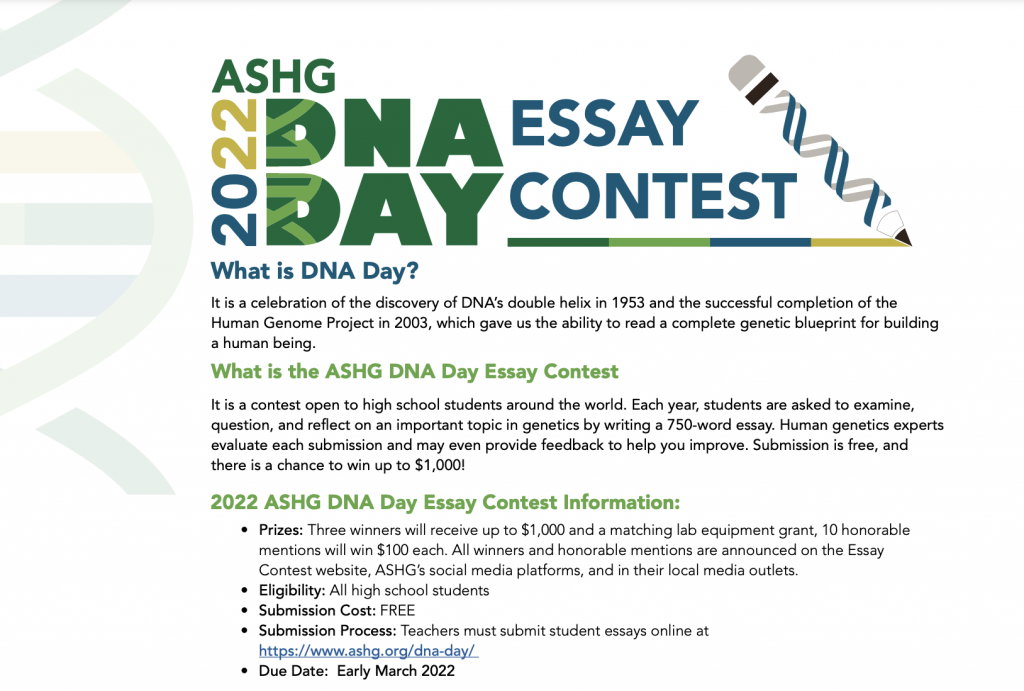 Submission Resources:

Connect with a Genetics Professional to Help with EssaysThe Genetics Engagement and Education (GENE) Network is made up of researchers who have volunteered to answer your questions, assist you with your DNA Day Essay Contest submission, provide classroom activities, and much more! Filter your search by area of interest, language, and location. All volunteers have indicated if they are available to meet virtually and are ready to connect with you! Connect with a human genetics professional through the GENE Network today.