The USMDO, the US Medicine and Disease Olympiad, is America's qualifying competition for the IMDO, the International Medicine and Disease Olympiad. Only high school students who are US citizens or permanent residents can participate. The first USMDO was held in 2022 and qualified 8 students for the 2022 IMDO, almost all of whom won gold medals at the international competition. The second annual USMDO will take place on Saturday, 7/29/2023.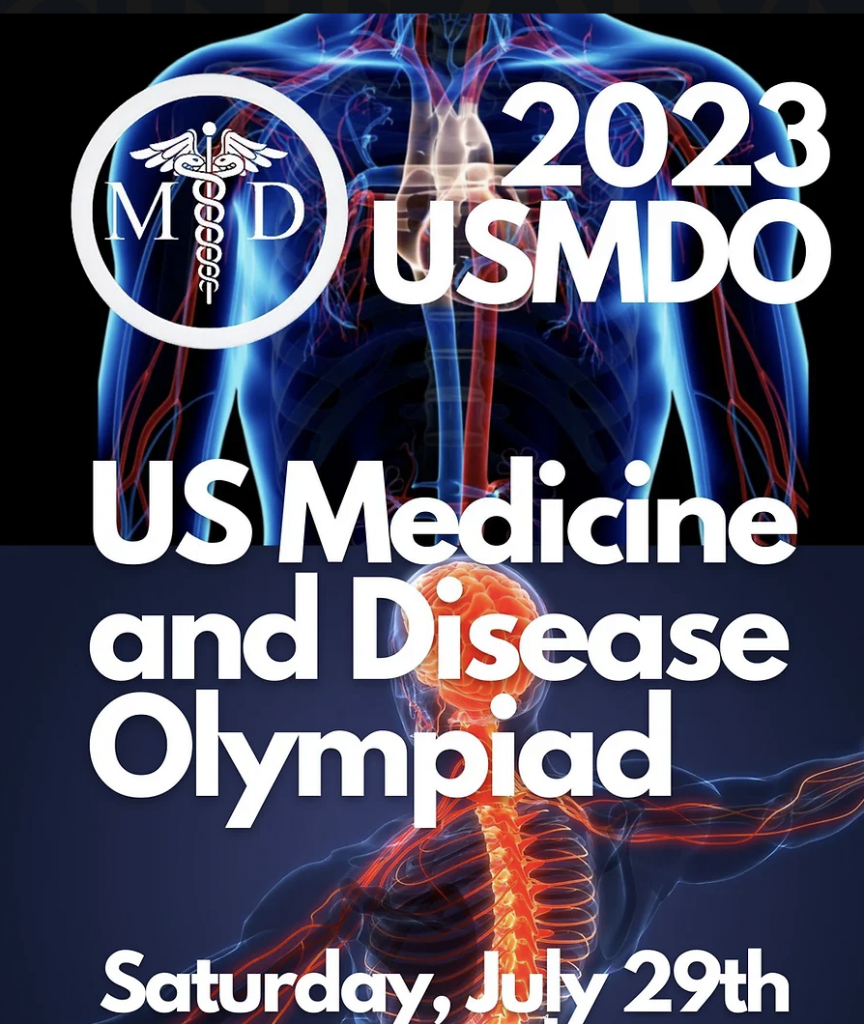 The USMDO consists of one online exam that tests knowledge in the following three general areas of medicine-related Biology: 1) Cell Biology and Genetics, 2) Human Physiology, 3) Human Disease. The exam contains 160 multiple-choice questions, to be finished within 2 hours. Participants have a 24-hour exam period to login and begin taking the exam. This ensures that all US students who wish to compete in the USMDO can participate, regardless of their location in the world.
​
Please use the registration form to register for the 2023 USMDO. Confirmations will be emailed to the participants beginning on Friday, 7/7/2023.
REGISTRATION
https://www.usmdo.org/usmdoreg​